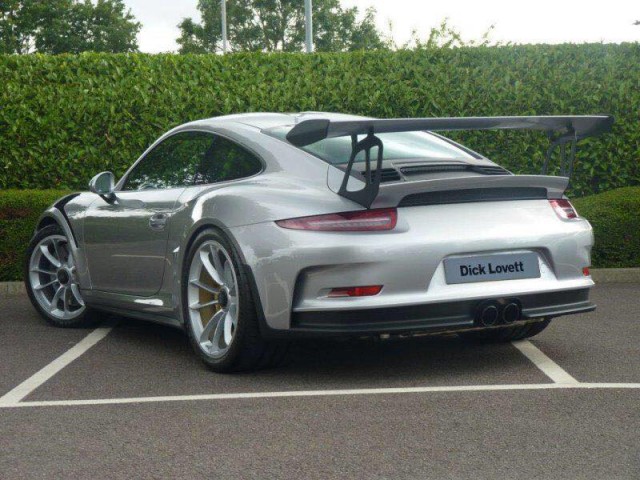 Dick Lovett in the UK has just listed a stunning silver 2016 Porsche 911 GT3 RS up for sale for an eye-watering price of 295,000 pounds. To put that price into comparison, the sold out German sports car started at just over 130,000 pounds when brand new. Is this a sign of where 2016 911 GT3 RS prices could go?
As this unit is finished in silver, it is little surprise why it is fetching such a high asking price considering the history of simple colours and shades typically retaining their value better than bright colours. The silver paint is complemented with silver wheels and black centre caps while the yellow brake calipers are the only real colour found across the car.
The 2016 Porsche 911 GT3 RS of course uses a brand new 4.0-litre six-cylinder engine which remains naturally aspirated. It has been tuned to deliver 493 hp (the same as the 997 GT3 RS 4.0) but now delivers 384 lb-ft of torque which is 15 lb-ft more than the GT3 RS 4.0. Additionally, these figures represent a 25 hp and 60 lb-ft increase over the current 911 GT3.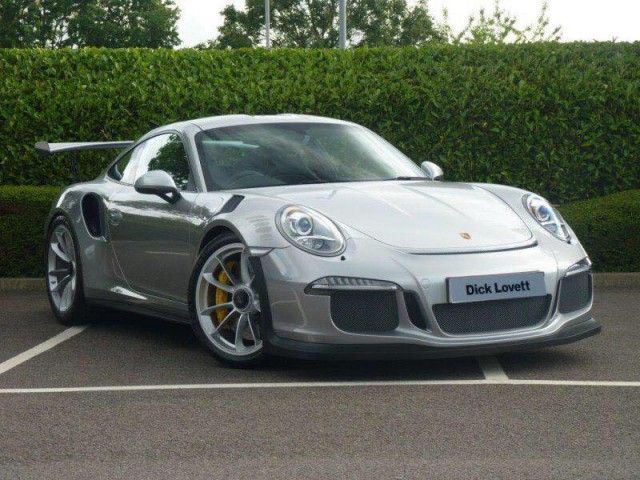 We would be immensely surprised if the car sells for anywhere near its asking price however. After all, previous-generation 911 GT3 RS 4.0's aren't even selling for that much and they are much more likely to become a valued collector's item in coming decades than the latest 911 GT3 RS.
[Via Granite Auto Solutions]