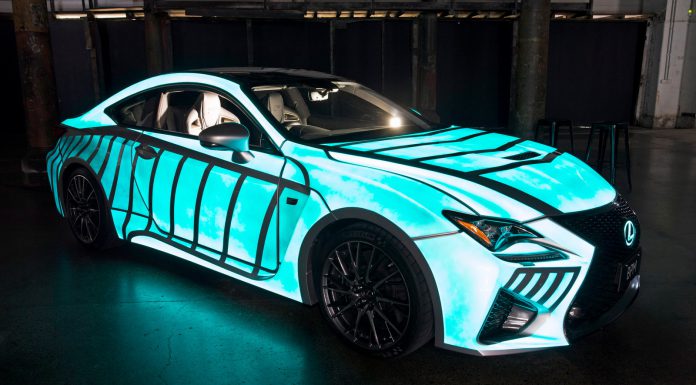 Lexus has just previewed what could be the most dynamic paint job ever created for a car. Presented on this RC F Coupe, the paint has the ability to pulsate in line with the heartbeat of the driver.
The technology was conceived by Lexus Australia and combines a phosphorescent paint created by Lumilor, an American paint specialist.
[youtube]https://www.youtube.com/watch?v=Q3N7BOLDR5w[/youtube]
To create the system, it first measures and monitors the heartbeat of the driver. The bespoke electrical systems of this Japanese sports car then process that data and triggers an electrical charge through the specially painted body panels. The results make the RC F look alive particularly at night as the paint itself also flows in the dark.
Discussing the unique technology, Lexus Australia chief executive Sean Henly said "The heartbeat car also links to another key part of our brand – high performance vehicles – via our F brand, and the emotional response a person gets from a machine like the RC F coupe."
Of course, we're unlikely to see the technology trickle down into production cars anytime soon. Rather, the car has been created in a publicity exercise. As for as PR stunts go, this is certainly one of the most creative we've come across!