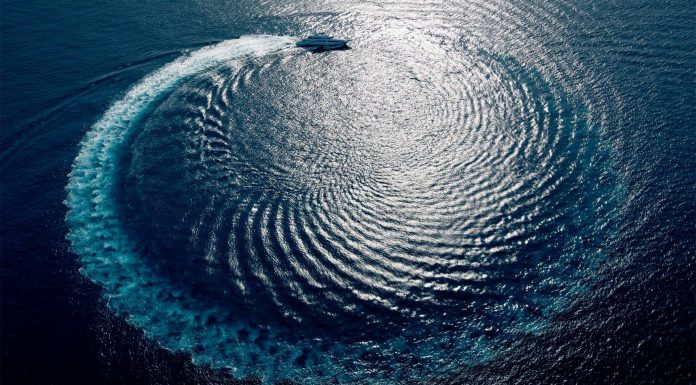 Monaco Wolf is one of the most successful projects of the 2000s by Dutch shipyard Heesen Yachts. Launched in March 2014, the superyacht furthers the success of Santori – an award winning project by the Heesen Yachts that preceded the Monaco Wolf. Shortly after its launch, the yacht went for sea trials in the North Sea, the owners took delivery in late May 2014.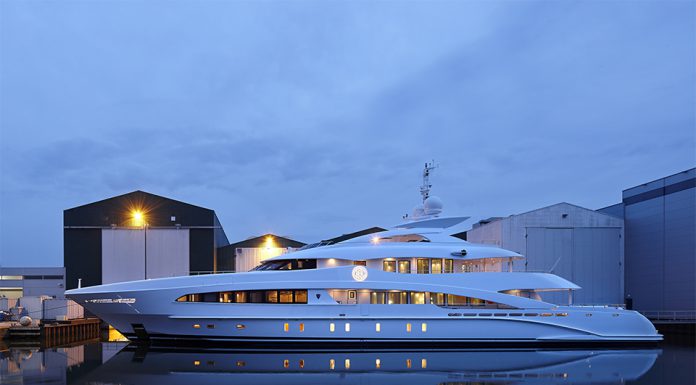 Internally known as YN 16650, Monaco Wolf utilizes modernistic design focusing on a spacious vessel – the designers still managed to retain 70 sqm of sun deck without compromising on cabin space. In total, the 50 meter yacht can accommodate 12 guests, There is a full-beam master suite, full-beam VIP suite, two double cabins and two twin cabins.
The man behind the interior work is renown Italian designer Francesco Paszkowski who applied a rather simple but effective formula on the interior work. He utilized three elements namely warm teak, silky limestone and sensual leather.
After his work, Paszkowski said: "I am very pleased to have had the chance to work with Heesen again. I like the way they challenge the designers while working on the project and defining its details. The result is a virtuous circle that combines technical and safety aspects with design and style, while keeping Heesen's outstanding quality standards and our proposals. Team work played a crucial role in bringing this project to fruition."
[youtube]http://www.youtube.com/watch?v=KKh3c1DCdcU[/youtube]
The engineering team at Heesen then fitted it with the latest MTU 16V 4000 M73L engines which can propel the yacht at a maximum speed of 23 knots at half load. Additionally, Monaco Wolf has a range of 3100 nautical miles while travelling at 12 knots. The exterior design work was commandeered by Frank Laupman from Omega Architects.
According to Marine Traffic, Monaco Wolf has had a fair share of sea travels this year. It's currently headed for Pollença a town in Spain located in the island of Majorca. It left Monaco in June, and it's last known location was Palma, Majorca. Below is a photo of Monaco Wolf by Cornelis Niemantsverdriet in Stellendam, May 2014.