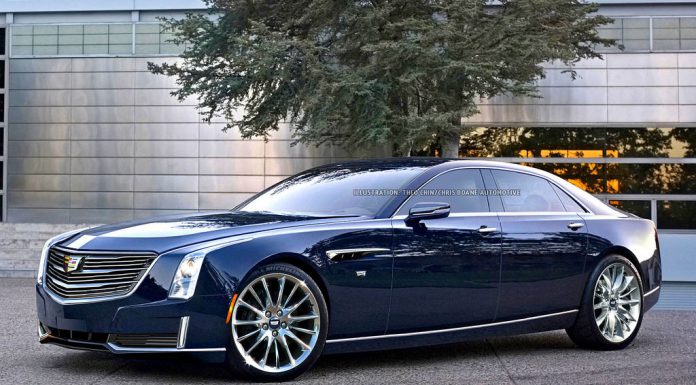 Earlier in the year, the Cadillac CT6 was revealed as the American marque's eagerly awaited rival to the Mercedes-Benz S-Class. Before the CT6 even arrived however, Cadillac revealed that an even more luxurious model dubbed the CT8 would be launched. Now Theophilus Chin has released a rendering showing how the car could look.
It is inevitably that the Cadillac CT8 will bare many visual similarities to the CT6. As such, Theophilus's creation shows just that with a similar overall shape. A number of bespoke elements are present however. For example, headlights reminiscent of those from the Cadillac Elmiraj Concept are featured as is an extended wheelbase and a revised front fascia which is both slimmer and more upright than the CT6.
Underpinning the CT8 will be the same aluminium Omega platform as the CT6. Additionally, the car will place a greater emphasis on ride comfort for occupants as opposed to the mix of handling dynamics also found with the CT6. Compared to the long-wheelbase S-Class, the Cadillac CT8 should be significantly lighter thanks to the aforementioned aluminium platform.
As for engines, the CT8 should be available with the brand new twin-turbocharged 3.0-litre V6 which debuted in the CT6. Additionally, a naturally aspirated 3.6-litre V6 will be offered while a range-topping 4.5-litre V8 delivering in excess of 500 hp could also be made available.
[Via Theophilus Chin]