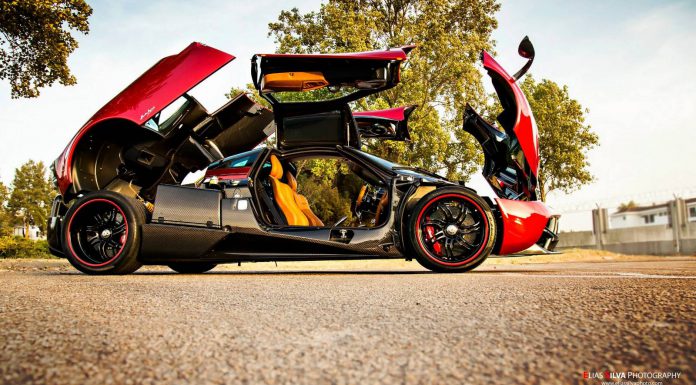 With production of the mighty Pagani Huayra coupe coming to an end, the mid-engined Italian supercar will forever be remembered fondly for its perfect combination of aesthetic beauty with serious performance.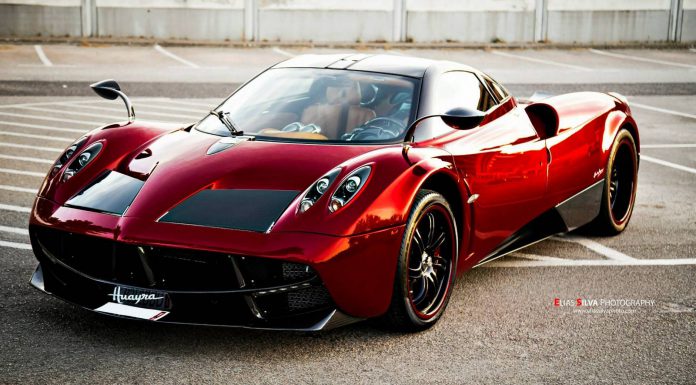 Of course, when Pagani produces the 100th and final Huayra coupe, it will be followed by the Huaya Roadster as well as a more hardcore variant. In the coming years, a selection of other Huayra versions are expected so it certainly isn't the end of the road for the car.
The following Huayra, while its chassis number is unknown, is unlike any other we've ever laid eyes on. It is finished in a stunning shade of red and includes a plethora of carbon fibre elements. Those carbon parts include the front and rear air brakes, front bumper/splitter package, side skirts, wing mirrors and the roof and rear decklid.
Inside, this Huayra is bathed in the world's finest leather and includes a selection of clear coated carbon fibre parts alongside brushed aluminium accents.