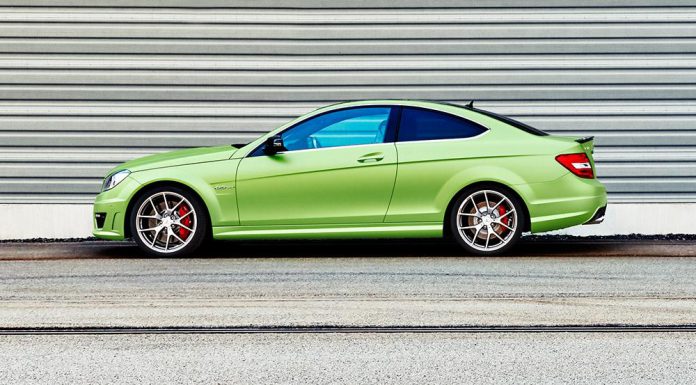 To send off the outgoing Mercedes-Benz C63 AMG Coupe in style, Mercedes-Benz South Africa has just unveiled the special Legacy Edition of the German sports car.
Limited to a mere 10 examples, the C63 AMG Coupe Legacy Edition is particularly noteworthy for its Viper Green paint scheme. Additionally, a set of 10-spoke silver alloy wheels have been fitted in front of a set of bright red brake calipers. Unsurprisingly, all ten examples will be offered exclusively in South Africa.
The car also includes the aerodynamic elements of the C63 AMG Coupe Black Series likes its towering carbon fibre rear wing.
Not long after the brand new Mercedes-AMG C63 range was unveiled in September last year, Mercedes-Benz revealed that it would keep producing the existing C63 AMG Coupe model for the 2015 model year. Due to the fact that the current C63 AMG Coupe is the last to feature a naturally-aspirated V8 engine, we wouldn't be at all surprised to see it rise in value in the coming years.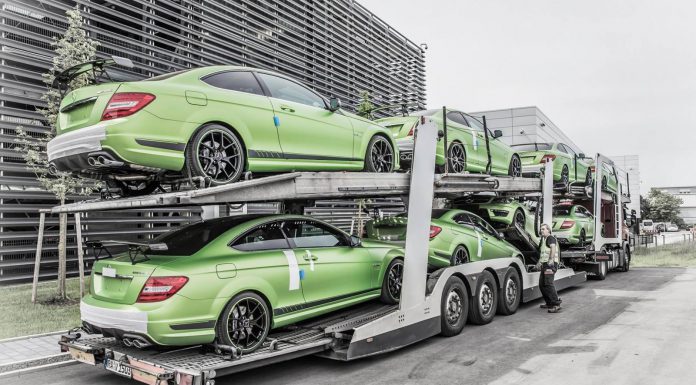 In case you didn't know, that engine pumps out 506 hp and 450 lb-ft of torque. When mated to a seven-speed AMG SpeedShift MCT transmission driving the rear wheels, the C63 AMG Coupe hits 100 km/h in a mere 4.2 seconds.
At September's IAA Frankfurt Motor Show 2015, the W205-generation Mercedes-AMG C63 Coupe will be revealed.