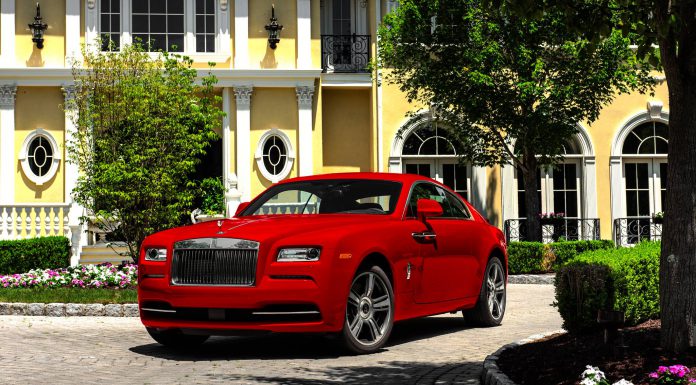 Because Rolls-Royce offers essentially limitless scope for personalisation of its models, the vast majority of Rolls-Royce models are unique from one another in at least a few ways. Additionally, with 44,000 colours on offer, customers can ensure their Rolls-Royce perfectly matches their personality and sense of style.
One of the latest Rolls-Royce Wraith's produced has been dubbed the St. James Edition and features an exceptionally bright red paint scheme. Alongside the red, it includes an aluminium front grille as well as chrome door handles and aluminium window surrounds.
As for the wheels, they combine silver and gloss black in a very elegant way to reflect the sense of style and luxury the Rolls-Royce Wraith exudes.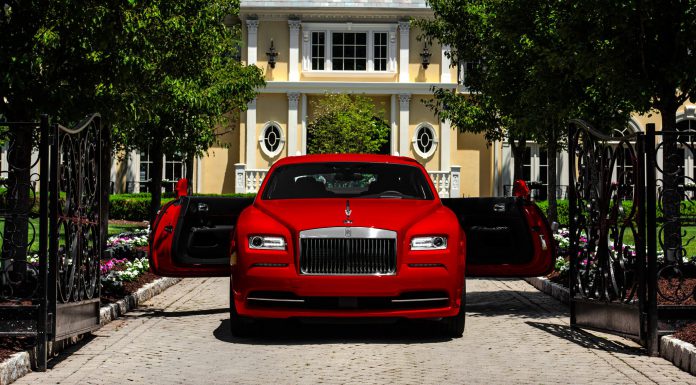 The Wraith is powered by a 6.6-litre twin-turbo V12, the same that can be found under the bonnet of the Ghost sedan on which it's based. But here it's been given a healthy boost up to 632 hp, making this the most powerful car Rolls-Royce has ever made. Torque – a staggering 800 Nm of it, to be precise – is available from a comically low 1,500 rpm, and right through to 5,500 rpm, giving the Wraith an astonishing ability to provide thumping performance in any gear, and at any speed.
In the coming months, the convertible Rolls-Royce Wraith will be introduced in the form of the newly named Rolls-Royce Dawn.