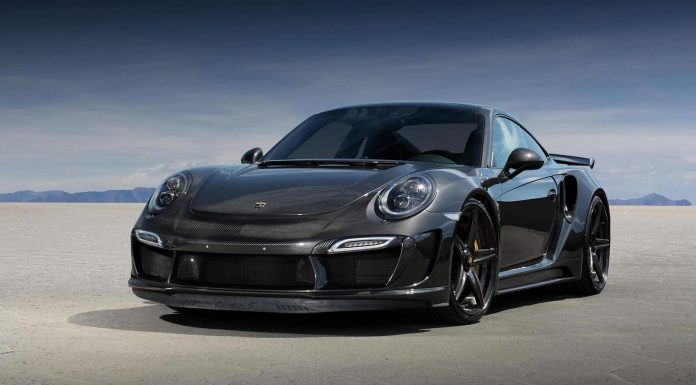 Renowned tuning company TopCar has just taken the wraps off the brand new Porsche 911 Stinger GTR Carbon Edition. As the name implies, the car is based around the existing 911 Stinger GTR but instead adopts a complete carbon fibre body.
In creating the Porsche 911 Stinger GTR Carbon Edition, TopCar has replaced 90 per cent of the German sports car's exterior panels. In their place are 24 new components constructed entirely from lightweight yet exceptionally strong carbon fibre. Rather incredibly, the Carbon Edition only carries a 15,000 euro premium over the 'standard' Stinger GTR.
More generally, the car's complete bodykit is thoroughly bolder and more aggressive than any typical Porsche 911 model. At the front for example, an entirely new bonnet has been fitted as has a thoroughly modified front bumper and splitter package. Elsewhere are new side skirts, a prominent fixed rear wing and a modified rear fascia.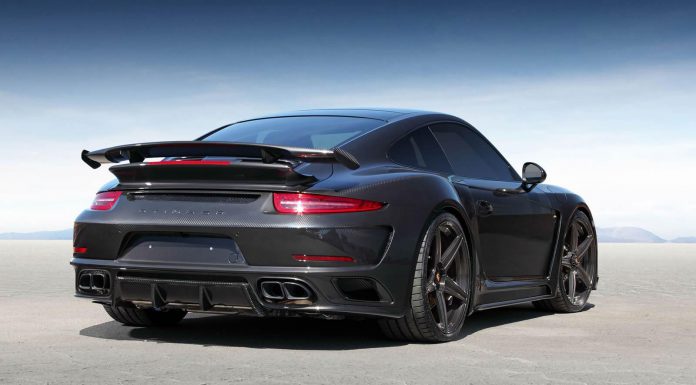 This particular 911 Stinger GTR Carbon Edition is based around the 560 hp Porsche 911 Turbo S and is up for sale for a casual 290,000 euros.