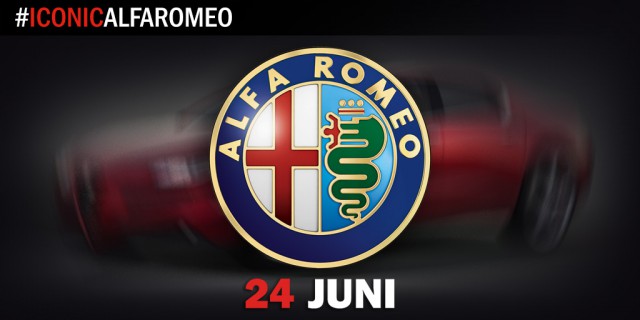 The first teaser image of the eagerly awaited Alfa Romeo Giulia has just been released. The car's reveal date of June 24 was announced last year so the new Italian sedan has enjoyed a much-hyped 2015 and certainly has a lot to live up to.
Because the teaser has been blurred, it is hard to tell how the Alfa Romeo Giulia will look. With that being said, we can see the Italian marque's characteristic triangle front grille as well as what appear to be sharp front air intakes. Additionally, a sharp roofline is somewhat visible as are a range of other sheer and aggressive lines.
Following the Giulia's debut, it will reach the U.S. market in the first quarter of 2016. On an engine front, reports suggest that the entry-level model will use a 2.2-litre four-cylinder turbocharged diesel delivering between 135 hp and 210 hp depending on specification. Elsewhere, a 2.0-litre four-cylinder petrol which will be turbocharged and fitted with MultiAir variable valve timing will also be produced. It will be available in outputs ranging from 180 hp to 330 hp and be made available alongside either a manual or automatic transmission as well as rear-wheel drive and all-wheel drive.
If a rival is created for the BMW M3, Audi RS4 and Mercedes-AMG C63, it will apparently use a twin-turbocharged 2.9-litre V6.