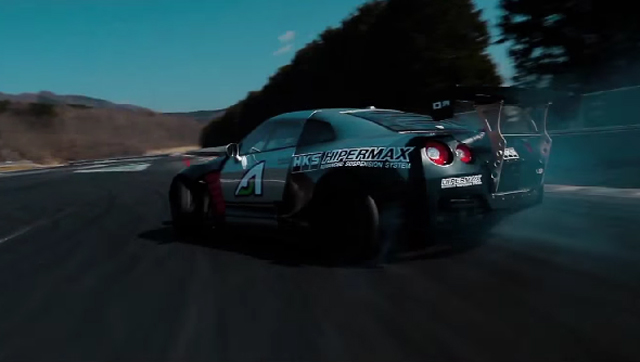 Thought this Nascar powered Lexus LFA drifter was insane? Well we've just stumbled upon the following video of a Nissan GT-R drift car that is arguably just as ridiculous.
[youtube]https://www.youtube.com/watch?v=IXDMpiqLZos[/youtube]
Driven by Daigo Saito, this particular Nissan GT-R is completely custom and thanks to a range of upgrades from HKS, pumps out an incredible 1000 hp. When combined with a special suspension setup, rear-wheel drive, bespoke bodywork and a stripped out and carbon fibre clad interior, this GT-R is about as crazy as they come. It also features exhaust pipes just a few inches long existing straight out of the bonnet!
Saito's GT-R is currently competing in the 2015 Formula Drift championship.