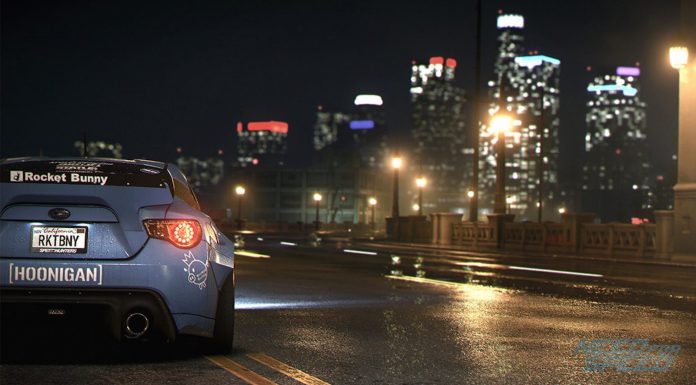 Electronic Arts (EA) has unveiled the first trailer, gameplay and other details for the next Need For Speed game at the 2015 Electronic Entertainment Expo (E3 2015).
The upcoming installment of popular racing-game series will be produced by Ghost Game studio and will bring together elements from the previous editions of the franchise like the Underground, Rivals and Most Wanted. EA hopes to incorporate the two-decade heritage of the NFS series into its next launch, with "rich customisation, authentic urban car culture, a nocturnal open world, and an immersive narrative."
From the videos released, we can see the Gameplay is stunning with a host of customisation features available on the cars. For authentic tuning options, EA set up a partnership with local online community Speedhunters to hand-pick iconic cars, aftermarket brands, and performance tuning set-ups.
The 2015 Need for Speed will have five different modes: Speed, Style, Build, Crew and Outlaw. These modes will take the user through five different, yet overlapping stories, which are based on real-life automobile icons.
There will lots of high-speed street racing, drifts, police chases and late night action. The map will be "twice the size" of Need for Speed Rivals, meaning its basically an open-world game, as promised. The action will start from Ventura Bay.
[youtube]https://www.youtube.com/watch?v=cPVgwz5aN1o[/youtube]
"We have made five game modes to ensure that the gaming experience is completely tailored for you and helps you progress every second and every minute," said Marcus Nilsson, Executive Producer at Ghost Games.
"We want everyone to experience the perfect Need for Speed moment- when you're driving at an insane speed, skidding through a turn in your tuned car with your friends, while being chased by the police."
The game will be launched on three platforms: Origin (PC), PlayStation 4 and Xbox One on 3 November, 2015. It is available for pre-order and will go head-to-head with the likes of Project Cars, Forza Motorsport 6, Driveclub and the Crew. Last year was the first time since 1996 that no NFS game was launched as EA had put in extended time for the development of the 2015 Need for Speed edition, which is expected to reinvigorate the series.
[youtube]https://www.youtube.com/watch?v=Y5wssYZHVWc[/youtube]