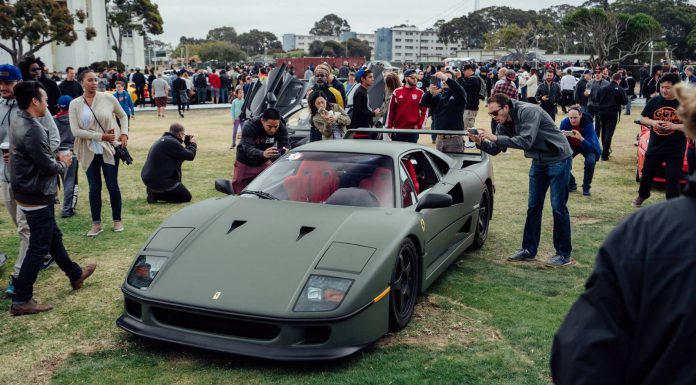 Of the 1311 examples of the Ferrari F40 ever produced, the vast majority are painted in red. In fact, there are just a handful of others not finished in red including at least one white and gloss black example. The following matte army green F40 spotted in San Francisco is certainly unique and one of the most head-turning.
Obviously, this Ferrari F40 didn't leave the Maranello factory painted in matte green. As a result, it has either been painted like this by a third party shop or the more likely answer is that it is a wrap. Beyond the matte green, this F40 also includes a set of matte black wing mirrors, black across the front splitter as well as black intakes across the car.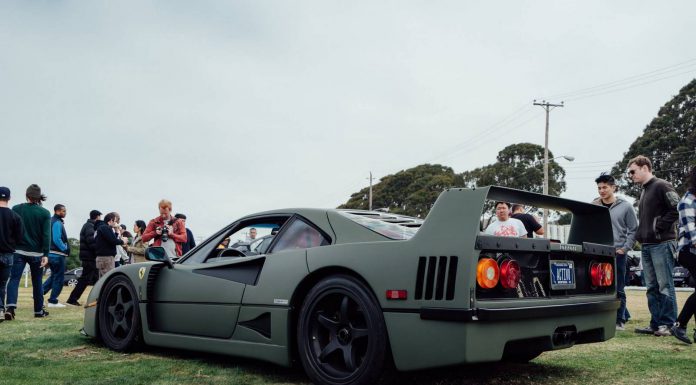 Making this Ferrari F40 all the more exceptional are the custom set of wheel it has been fitted with, therefore making it one of just a few fitted with aftermarket wheels. The ones in question are matte black and feature a simple five-spoke design which works well with the design and flat surfaces of the Italian mid-engined supercar.
Cars & Coffee San Francisco June 2015 by Elvis Skender