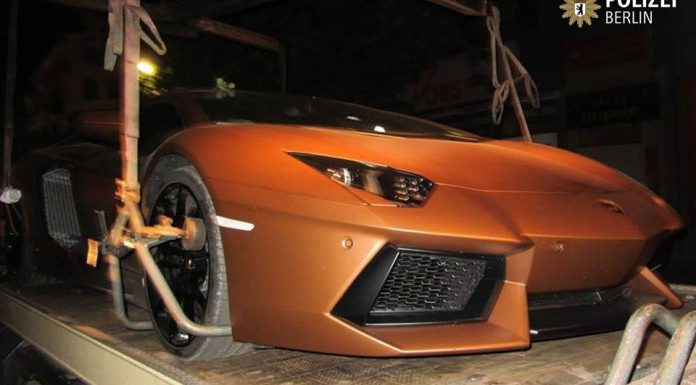 A matte brown Lamborghini Aventador was impounded by Berlin Police on Thursday for being "too loud".
The Italian supercar was just the latest victim in an emerging crackdown from police in the German city on cars they believe are illegally modified. This particular Aventador however is completely stock. That means that its exhaust system is the same as all the other Aventadors consistently rolling out of the automaker's Sant'Agata factory.
At full revs, the Aventador's standard exhaust system can reach just over 100 decibels. While that's loud compared to most cars, there are aftermarket exhausts for the Aventador which boost that decibel reading to well over 120 db.
It will be interesting to see if the Berlin Police begin impounding other supercars and sports cars for the same reason.