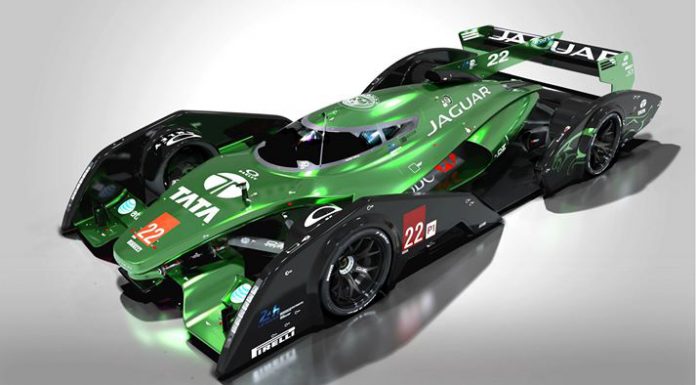 While Jaguar hasn't raced in the top category at Le Mans since 1991, it's not out of the question the British marque would consider a return to LMP1 racing in the future. After all, its Continental GT3 has proved successful in series around the world and the LMP1 category is expanding with the inclusion of Porsche and Nissan recently.
With this in mind, designer Mark Hostler recently decided to imagine how a futuristic Jaguar LMP1 car could look. Dubbed the XJR-19, the 24 Hours of Le Mans racer has been rendered to be not only incredibly eye-catching but to also feature an extremely aerodynamic body.
As such, it features a low front end as well as an extremely low-profile cabin unlike those used in existing LMP1 cars. Additionally, it includes prominent front and rear wheel arches while the rear dorsal fin of current LMP1 racers has also been installed alongside a large rear wing.
What do you think of the finished product?
[Via WTF1]