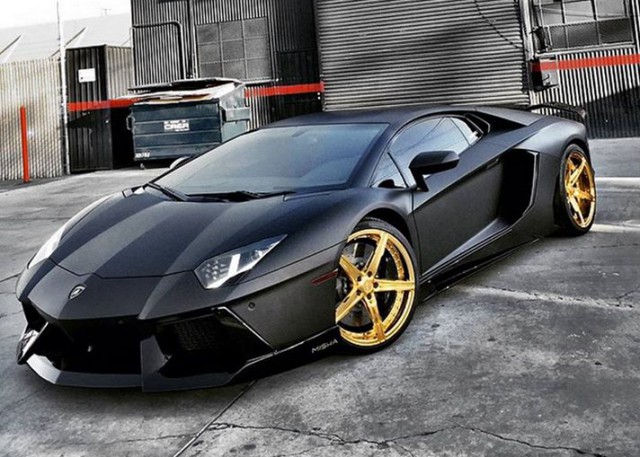 One of Chris Brown's potent Lamborghini Aventadors has just undergone a thorough visual transformation.
Not long after the singer purchased his first example of the Italian supercar, it was fitted with an aftermarket wrap with a special red and white camouflage pattern. The following year, it was entirely transformed into a bright blue beast with a selection of gloss black elements including the wheels.
For Brown's latest Aventador project, he once again headed to JC Customz who quickly dubbed the project 'The Dark Knight'. As the name suggests, the Italian supercar is now as stealthy as any vehicle from batman thanks to its matte black finish.
Elsewhere, it includes a gloss black front bumper from Misha Designs and gloss black rear diffuser and bumper package. An aftermarket rear wing has also been installed as have a set of custom 18k gold aftermarket wheels.