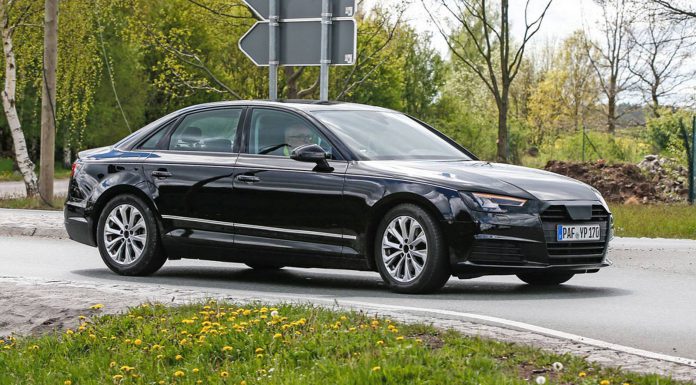 The next-generation Audi A4 has been spied testing once again. What is interesting about these new spy shots is that the test mule in question features almost no camouflage therefore giving us an unimpeded view of its updated design.
Overall, it is believed that the rear track of the latest Audi A4 will be slightly wider than the current car. Additionally, a more aggressively tapered roofline is featured. Beyond all the necessary new body panels including revised front and rear bumpers, these spy shots reveal some other key design traits of the latest-gen A4.
The front for example, adopts a revised grille while the headlight units are also entirely new. They feature a sharp and angled design and sit just forward of boldly flared front wheel arches. The rear arches also appear wider than the current model. The rear-end is then characterised with refreshed and slimmer taillights and a small bootlid lip spoiler.
The new A4 is expected to ride on an updated version of Audi's MLB platform called MLB Evo. This revamped vehicle architecture uses a combination of high-strength steel and aluminium, along with some composite materials, to ensure it is both stronger and lighter than the platform it replaces. The model expected to weigh at least 100 kg less than the current A4, largely thanks to its new MLB underpinnings.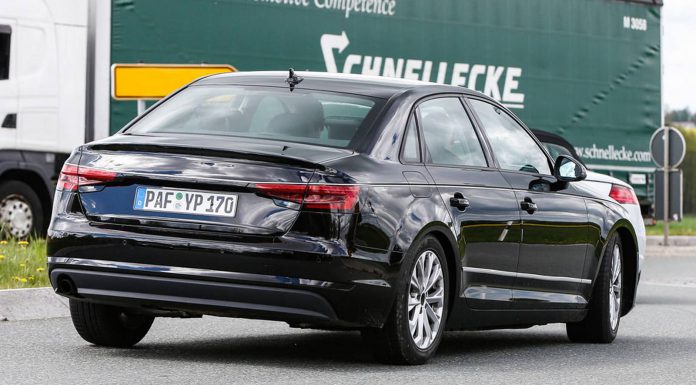 Engine wise, it is suggested that a 1.4-litre TFSI engine will be offered in 125 hp, 150 hp and 180 hp specifications. Elsewhere, the 2.0-litre TFSI will be available with 225 hp, 245 hp and as a hybrid delivering a total of 260 hp. The range-topping engine will then reportedly be a 3.0-litre TFSI with 272 hp.
Elsewhere, a plethora of diesel engines will be made available with power of the entry-level 1.6-litre TDI sitting at 120 hp and the range-topping diesel 3.0-litre TDI with 218 hp. Finally, an Audi A4 e-tron with a 2.0-litre TDI and two electric motors making for a total of 326 hp is reportedly in the works.