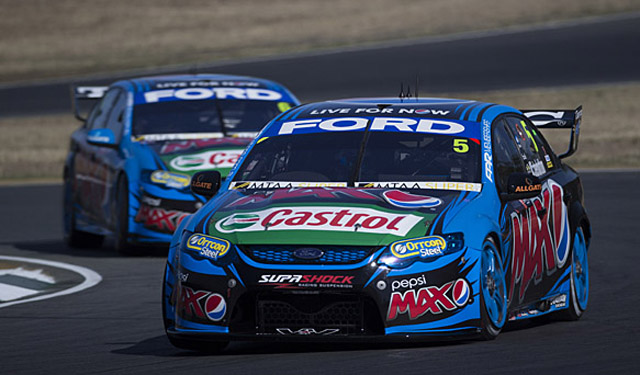 When Australia's V8 Supercars racing series employs its expansive rule changes for 2017, a host of new entrants are expected. One of them could be the sixth-generation Ford Mustang which is set to go on sale in the land down under in the coming months.
If the Ford Mustang is given approval to enter V8 Supercars, it will replace the locally-produced Ford Falcon which races in the series after its production run comes to an end from next year. While it remains unlikely the Mustang will appear under a factory Ford effort, at least one private team has already inquired about bringing the muscle car into the series.
According to a V8 Supercars official, "A team has already expressed a desire to develop a Mustang. We want iconic cars, halo cars, on the grid and we are hopeful the Mustang will be one of them."
From the 2017 season onwards, a plethora of changes will be adopted by the series. They will allow two-door cars to compete and according to reports, could also open the sport up to turbocharged four-cylinder and turbo'd six-cylinder vehicles. As a result, the motorsport will be rebranded simply as 'Supercars'.
V8 Supercars claims that it is already in talks with five new manufacturers interested in entering the series.
[Via Cars Guide]