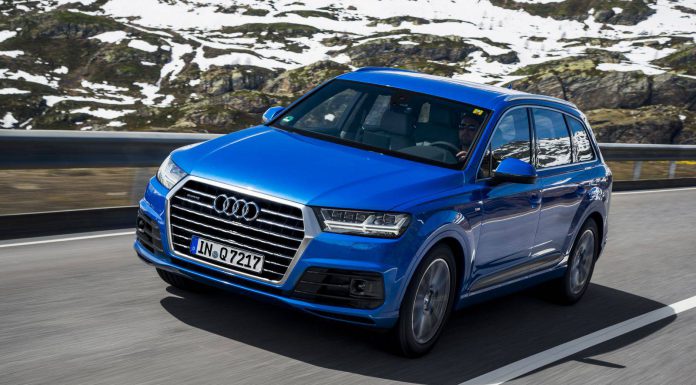 Audi has just confirmed that next year, it will launch its entry-level Q1 subcompact crossover. In 2018, the Q1 will then be followed up by an all-electric Audi SUV designed to rival the Tesla Model X while 2019 will see the introduction of the long-rumoured Audi Q8 flagship.
The news was revealed by the Board of Management at the 126th Annual General Meeting of Audi AG in Neckarsulm on Friday following the release of the firm's financial results for 2014. Speaking at the event, Audi CEO Rupert Stadler said "We intend to continue growing this year – faster than the world market and in all regions. Our brand aims to set new records."
In an official statement, Audi said "The new Audi Q1 is to be produced in Ingolstadt as of 2016 and the Audi Q8 is to be added at the top end of the SUV family in 2019. The company is also developing a sporty SUV with electric drive, which is to be launched in 2018. Overall, Audi plans to expand its model range from today's 52 to 60 automobiles in 2020."
As for the Audi Q8, it is hoped that it will boost sales for the German marque significantly in the United States as well as China as part of its aim to become the highest-selling luxury automaker. In essence, the Audi Q8 will be very similar to the Audi A8 under the skin except for the larger body and all that goes along with that (larger wheels, new suspension etc). For top-of-the-range Audi Q8 models, adjustable air suspension is likely to be used.
Late last year, Audi technical chief Ulrich Hackenberg revealed that the Audi Q8 will be more sporty than the Q7. In fact, Hackenberg said, "It will be positioned as something more emotional and more sporty than the Q7. The Q7 will be a car for seven people, the Q8 will be more coupe like."