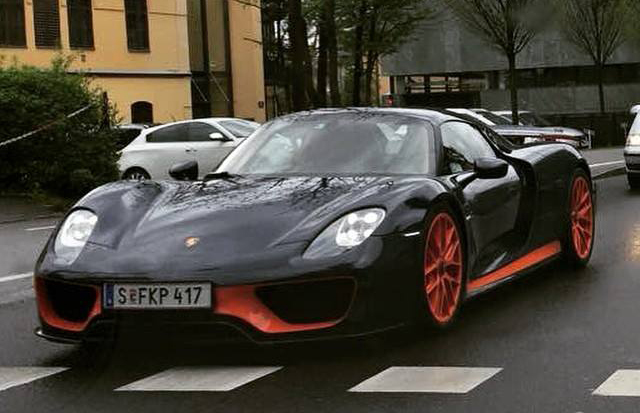 Not long after Ferdinand Piech left the helm of the Volkswagen Group Supervisory Board, an image has surfaced online reportedly showing the former chairman's bespoke Porsche 918 Spyder.
While it remains to be seen where the following photo was snapped, Piech's 918 Spyder is quite easy to discern from other examples of the German hybrid hypercar. For starters, it features an orange and gloss black paint scheme reminiscent of the Bugatti Veyron Grand Sport Vitesse World Record Edition. The key orange elements visible from this grainy image include the front air intake surrounds, side skirts, wheels and potentially the underside of the rear wing.
As if the paint scheme wasn't enough to set Piech's 918 Spyder apart, it is reportedly the only example created with a fixed roof rather than a detachable hardtop as well as a custom rear wing. While the full extent of Piech's car collection is unclear, he is believed to own two Bugatti Veyrons.
Prior to leaving Volkswagen late last month, Piech was known for his ruthless approach to business. He joined Volkswagen Group in 1993 as Chairman of the Board of Management, succeeding Carl Hahn at a point where the company looked almost certain to enter bankruptcy. Having turned the company around, he moved to his position as Chairman of the Supervisory Board in 2002.