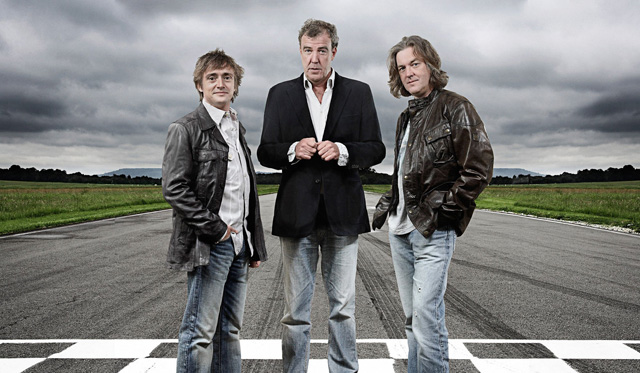 It has been confirmed that the final two Top Gear episodes as Jeremy Clarkson as one of the three hosts will be broadcast.
BBC Two's controller, Kim Shillinglaw revealed that it is likely the remaining two episodes will be aired in the middle of the year. While those two episodes feature a selection of pre-recorded material, it remains unclear how the void of not having filmed any segments live in the studio will be filled.
Alongside this news, Shillinglaw announced that Top Gear will return next year in a different format.
Jeremy Clarkson meanwhile has hinted that he is already working on creating a new car show. In fact, in a recent column in The Sunday Times, Clarkson said "I have lost my baby but I shall create another. I don't know who the other parent will be or what the baby will be like, but I cannot sit around anymore organising my photograph albums."
It remains to be seen just what Clarkson's new car show will entail and if it will include James May and Richard Hammond who's BBC contracts expired at the start of the month.
Clarkson's latest comments about creating a new car show come about a week after he said at a charity auction in the UK that the Top Gear trio "could be back somewhere else".