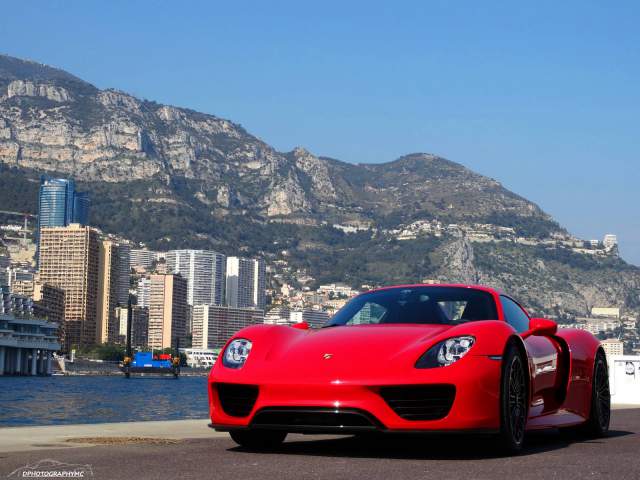 To many, the Porsche 917 is the 'Holy Grail' of sports cars, so it takes something special to designate a new car Porsche 918 Spyder, and here we have one of the latest hybrid sports cars, live on the streets and through the tunnels of the Principality of Monaco!
There's a month to go before the famous Monaco F1 Grand Prix around the streets of Monte Carlo beside the Mediterranean, but here – apart from the magic stills of a red car that is NOT a Ferrari – you also get an in-car view of riding in the Porsche 918 Spyder where sports car drivers don't get any favours and scooters abound!
You also get the sound of the 887 hp Porsche hybrid powertrain through the epic tunnels, and the blinding sensation as you emerge into the sunlight!
In fact perhaps it's more pertinent, in reference to the hybrid Porsche 918 Spyder, to mention that the Formula e field calls on the Principality in just a couple of weeks, on May 7!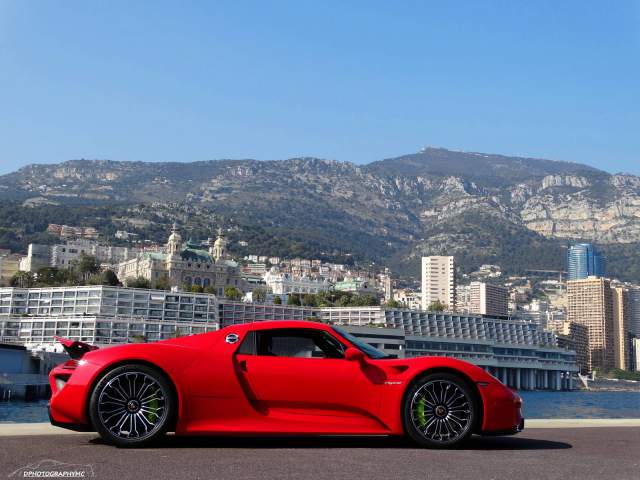 A mid-engined two-seater sports car designed by Michael Mauer, its primary power source is a 4.6 litre V8 engine producing 608 hp and 528 Nm torque built on the same architecture as used in the RS Spyder Le Mans Prototype racing car without any belts.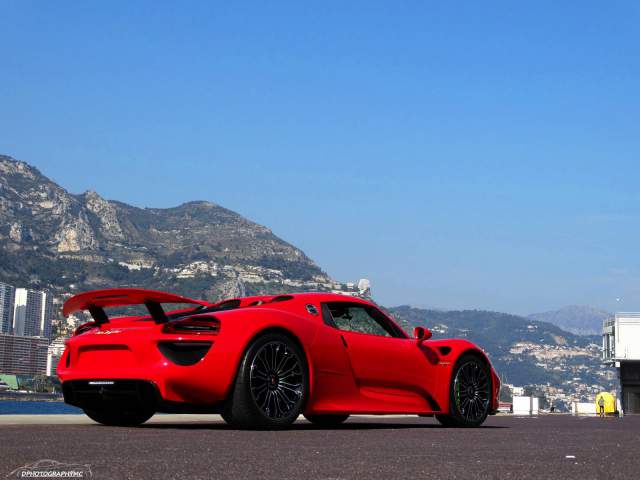 Two electric motors deliver 279 hp more – one 154 hp unit drives the rear wheels together with the engine through a seven-speed PDK double-clutch gearbox. The 125 hp front electric motor directly drives the front axle except when an electric clutch decouples the motor.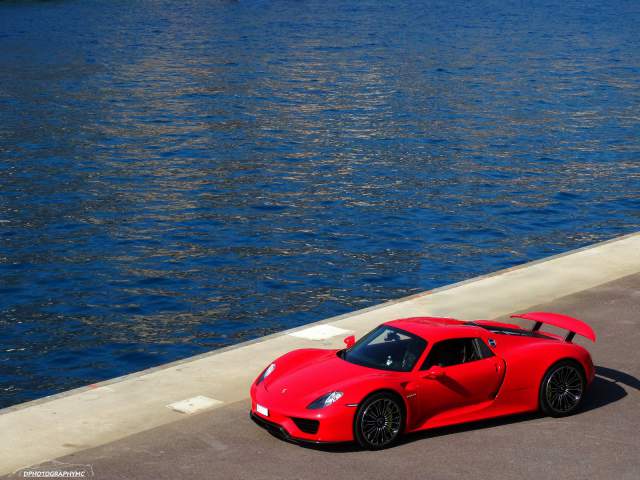 The Porsche 918 Spyder is a real thoroughbred: fitted with the optional 'Weissach Package' it set a Nürburgring lap time of 6min 57 on the 12.8 mi (20.6 km) road course, beating the previous record by 14 seconds, and making it the first series production street-legal car to break the 7 minute barrier.
[youtube]http://www.youtube.com/watch?v=xkpmL6AdIxY[/youtube]