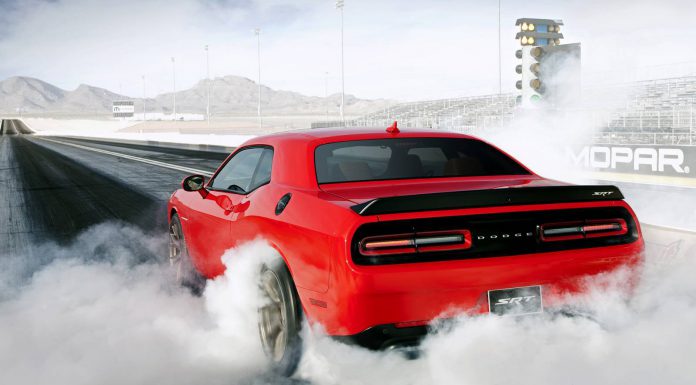 When it leaves the factory, the Dodge Challenger SRT Hellcat's 6.2-litre supercharged V8 engine pumps out a rather insane 707 hp at the crank. One bright red example however, recently underwent an E85 conversion in the United States helping to significantly bump up both the horsepower and torque figures.
[youtube]https://www.youtube.com/watch?v=eYjA8h8s5Mo[/youtube]
When it is all said and done, this SRT Hellcat pumped out 886 hp at the crank or 753 hp at the rear wheels. Torque has also increased from 600 lb-ft at the rear wheels to 670 lb-ft. It is claimed by SeriousHP Horsepower Performance that the only element holding them back from extracting even more power is the American muscle car's gearbox!