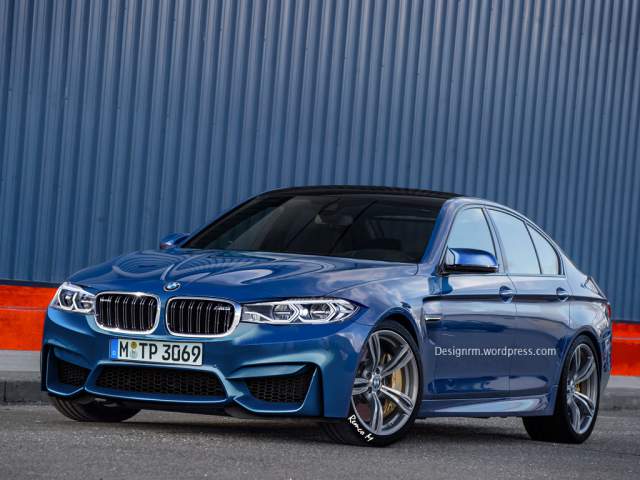 Believe it or not but the F10-generation BMW M5 has actually been in production since 2011. As we speak, the German marque is developing the next-generation 5-Series and with that in mind, RM Design has decided to imagine how the next range-topping BMW M5 could look.
The new BMW M5 is unlikely to arrive before 2017 or 2018 and because all next-gen G30 5-Series prototypes have been spied testing under heavy camouflage, it is impossible to say how the new M5 will look. Nevertheless, the car imagined by RM Design evidently features completely redesigned headlights as well as a front bumper incorporating grilles and air intake surrounds very similar to the F8x-generation BMW M3 and M4 duo.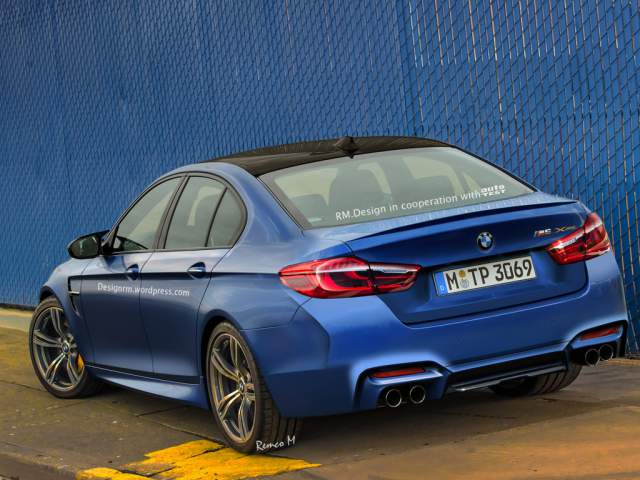 Underpinning the new BMW 5-Series range will be the Cluster Architecture (CLAR) set to also be used by the next-gen 3-Series, 6-Series and 7-Series models. The Cluster Architecture will combine aluminium, high-strength steel as well as carbon fibre. With the implementation of the new platform, the next-generation BMW M5 will apparently shed 180 kg over the current car and when combined with an uprated 4.4-litre twin-turbocharged V8 engine delivering 600 hp as well as all-wheel drive, it should be significantly quicker from a standstill.
Unlike the xDrive all-wheel drive system used by the BMW X5 and X6 models, the new system developed for the next-generation BMW M5 and M6 will reportedly be more rear-biased. With that in mind, the German company hopes the system will retain the thrills provided by rear-wheel drive M models but with the added traction that all-wheel drive offers.
[Via Design RM]