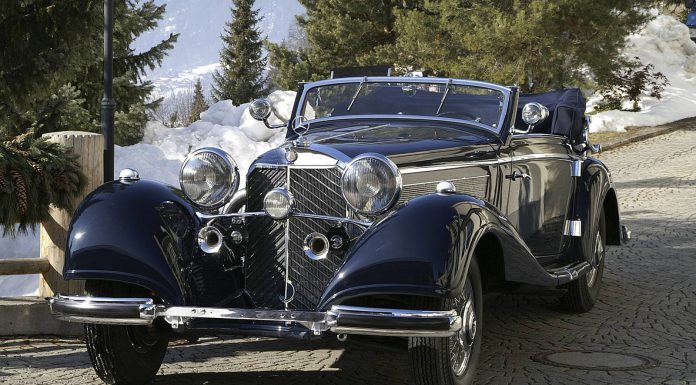 In just its second year, Bonhams' Mercedes-Benz auction, in association with the Mercedes-Benz Museum, achieved an overall total of €13 million (£9.5m). This exceeded the previous year's results, and with 92.9% of lots sold by value.
A spectacular 1938 Merceders-Bernz 540 K Cabriolet A, pictured above and in the gallery below, was the top lot in the sale. The day's auction was the first time the 540 K had been publicly offered, building the excitement for bidders both in the room and online, with the hammer finally falling at €2,760,000 (£2,034,396) to a private German buyer.
Another rare and opulent highlight of the sale was a 1931 770 "Grosser Mercedes" Cabriolet D, one of only 18 produced. A real star car, originally the property of German actor, producer and director, Erik Charell (noted for the 1930 resurrection of the play The White Horse Inn (Im weißen Rössl)), the "Grosser Mercedes" pictured below sold to an auction room bidder for €2,311,500 (£1,703,806).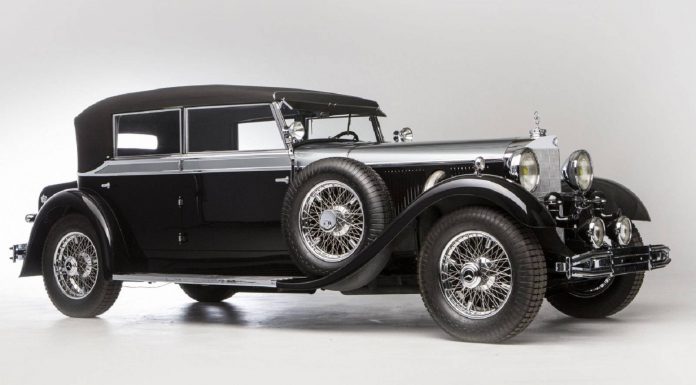 Elsewhere, a quartet of iconic 300SL motor cars, both Gullwing coupés and roadsters, achieved excellent prices. Top lot of the series was the 1960 Mercedes-Benz 300SL Roadster pictured below. Previously owned by German industrialist Alfried Krupp, it was being offered for sale after 35 years of continuous private ownership, and finally went under the hammer for €1,121,250 (£826,473).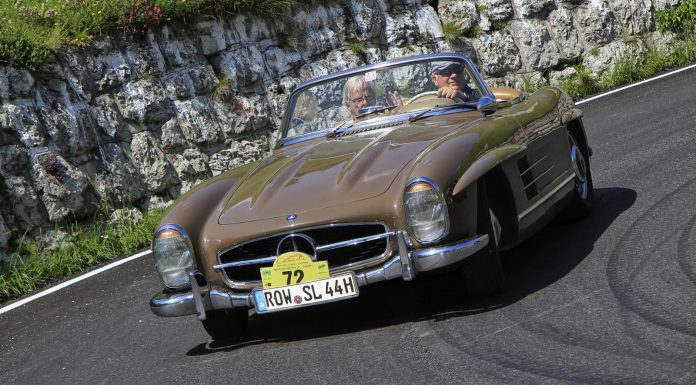 Also attracting spirited bidding, having remained for 48 years in one family , the 1961 300SL disc brake roadster achieved €1,092,500 (£805,281); and the 1957 300SL roadster with factory hardtop sold for €1,058,000 (£779,851). Completing the four, the 1957 Gullwing Coupé, sold for €1,046,500 (£771,375).
Additional highlights included the 1957 Mercedes-Benz 300 Sc Coupé, sold for €572,700 (£422,137); a 115-year-old Benz Ideal 4½ Vis-à-Vis sold for €212,750 (£156,818); and after fierce bidding on the 1931 Mercedes-Benz 15/75 PS Mannheim 370 S roadster, the gavel finally fell at €552,000 (£406,879).
Malcolm Barber, Bonhams co-chairman and auctioneer for the day, said: "With a full sale room, active internet bidding, and international bidders both in the room and on the telephone, we saw spectacular prices for cars in exemplary condition and with great provenance."
He pointed out that Bonhams holds the auction world record for any Mercedes-Benz, achieving £19,601,500 for the ex-Fangio 1954 Mercedes-Benz W196R Formula 1 single-seater sold at Goodwood in 2013 – "a world record that demonstrates the perfect relationship between Bonhams and Mercedes-Benz."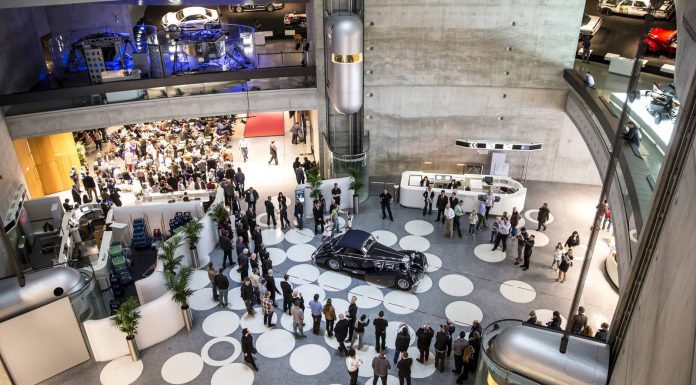 Michael Bock, head of Mercedes-Benz Classic and Customer Centers, said: "The auction was a great success. This high level event represents a further consolidation of the excellent relationship between Mercedes-Benz Classic and Bonhams which has been established for two decades."
Bonhams motoring department next host their annual single-marque Aston Martin Works Sale on 9 May, followed by the Spa Classic Sale, on 24 May.