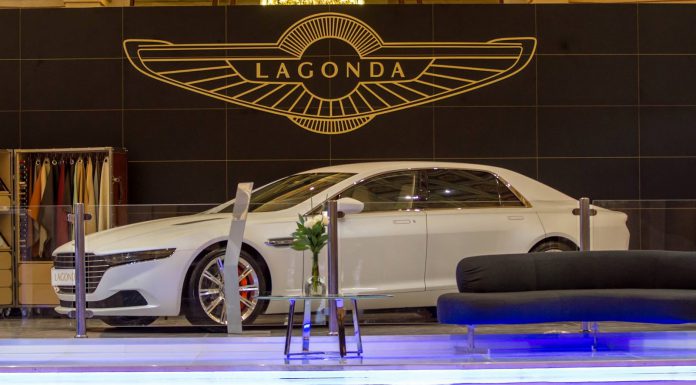 Not long after confirming that the Aston Martin Lagonda Taraf sedan would be available outside of the Middle East, a brand new example was put on display at Saudi Arabia's American Express World Luxury Expo. Unlike the previous champagne and black coloured Lagonda Taraf's shown, this particular example was finished in gloss white and it looks just as sophisticated like this.
For those interested, the Aston Martin Lagonda Taraf is available to purchase in EU legislation-compliant Continental Europe as well as the United Kingdom, South Africa and of course the Middle East. As such, the luxury sedan will be modified to now be available in left and right-hand drive specifications. All told, production of the Aston Martin Lagonda Taraf will be limited to just 200 units around the world.
The magnificent handmade four-door super-sports saloon measuring 5,396.5mm long and riding on a 3,189mm wheelbase, gets the 5.9-litre V12 with around 550 hp and new eight-speed ZF automatic transaxle gearbox from the latest Aston Martin Rapide S. Yet despite being half a metre longer than the Rapide for the class-leading rear cabin, it weighs the same as its sibling for zesty performance.
When originally discussing the decision to offer the Lagonda Taraf for sale around the world, the firm's chief executive Andy Palmer said "Opening up the Lagonda Taraf to an increased number of customers around the world was a high priority for me as soon as I joined Aston Martin late last year. I wanted to be able to offer this exceptional saloon to the potential owners from around the globe who have been enquiring about it, and I'm very happy that we have been able to expand the Lagonda proposition."