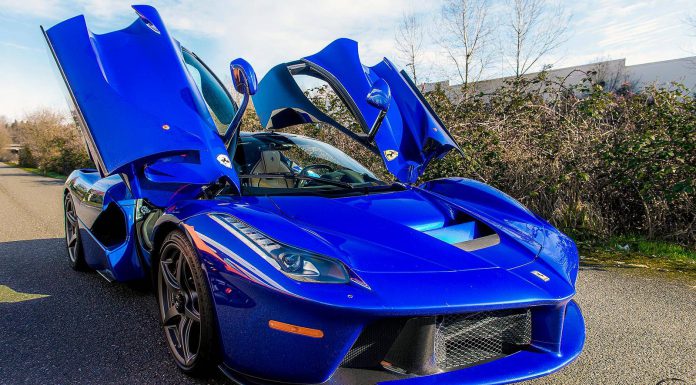 Red Ferraris are two a penny – okay million – but for a Ferrari that really stands out you need a Ferrari LaFerrari hypercar, better still in a blue hue – like this version making waves at Washington in the United States, caught by Atomic80 Photography!
With the Italian stallion's diaphragm-thumping 950 bhp and fewer than 500 being made in a two-year timeline it's more than special. In fact priced at well over one million euros – and premiums rising – then with exclusivity requirements such as proven brand loyalty, LaFerrari is very, very special.

That suspended blade of the front spoiler is discreet but oh so purposeful and neat, standing out on this blue machine.
The intimate cabin, with monogram steering wheel and two fixed carbon fibre seats – with moveable pedal box – sits in front of the powerhouse 'sound box'. That's a 6,262cc naturally aspirated V12 engine good for 790bhp at 9,000rpm and 516lb/ft of torque at 6,750rpm. These alone make LaFerrari more potent than the last Scuderia V12 F1 car from 1995.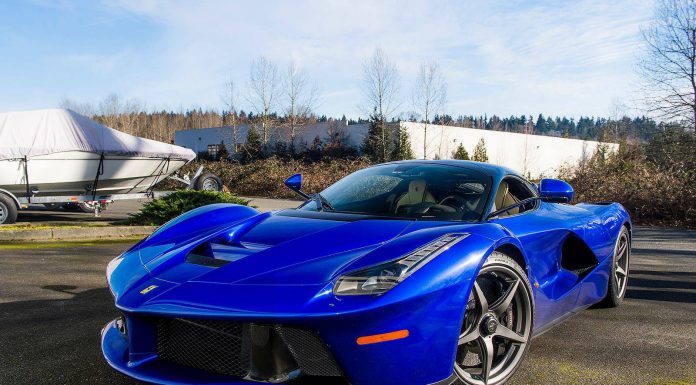 But in front of the engine is a 60kg lithium ion battery pack which, coupled to a 25.7kg electric motor giving another 160bhp and 199lb/ft torque to lift the grunt to 950bhp and 715lb/ft.
The prodigious energy produced by this power unit is then sent to the rear wheels, and the rear wheels only, via a seven-speed dual-clutch auto gearbox, made for Ferrari by Getrag. This also has an electric motor attached to it, with a dedicated gear-set that transmits drive directly to the final drive, thereby reducing the need for a typically vast clutch. The meticulous removal of weight runs as a key theme throughout the supercar's engineering, and this is but one example.