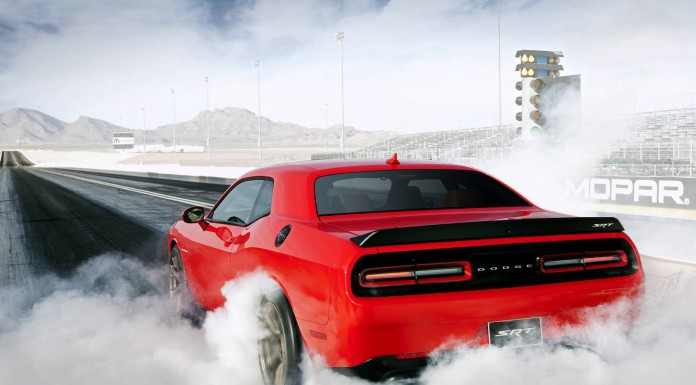 Fiat Chrysler Automobiles has just issued a voluntary recall for all Dodge Challenger SRT Hellcats and Charger SRT Hellcats produced.
That totals 2211 cars and each are being recalled due to a potential fuel-leak issue. More specifically, the issue revolves around hose seals which have been improperly installed. A dealership was the first to raise the red flag after discovering the fault during a pre-delivery inspection.
A total of 2012 Challenger and Charger SRT Hellcats in the United States are affected by the recall while the remaining come from Canada (148 units), Mexico (30 units) as well as an additional 21 examples delivered internationally.
As is generally the case with recalls of this nature, the American marque is unaware of any injuries, accidents of customer complaints about the issue and is taking action as a precautionary measure. Affected owners will be contacted by Dodge to make a service appointment.
Of course the real headline about the Dodge Challenger SRT Hellcat and Dodge Charger SRT Hellcat models are there exceptional horsepower and torque figures. As a matter of fact, both deliver 707 hp and 645 lb-ft of torque thanks to their 6.2-litre supercharged V8 engine.