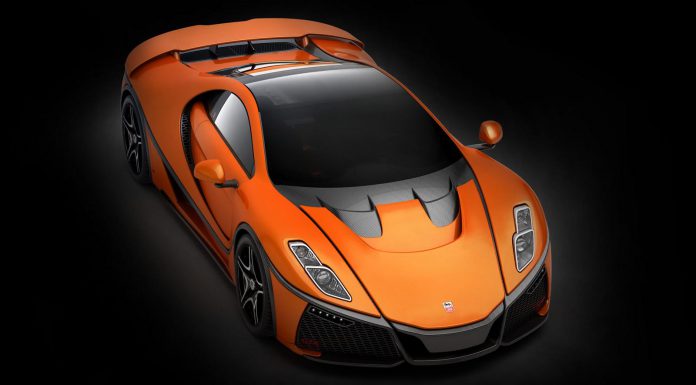 The covers have just been taken off the updated and improved 2015 GTA Spano at the ongoing Geneva Motor Show 2015. The latest supercar created by Spanish automaker Spania GTA features a plethora of modifications over the GTA Spano models to have gone before it.
With that in mind, the 2015 GTA Spano features an 8.0-litre twin-turbocharged V8 engine delivering a total of 925 hp and 900 lb-ft of torque. When combined with a brand new seven-speed sequential transmission developed specifically for the new Spano, the mid-engined supercar will launch to 100 km/h from a standstill in a mere 2.9 seconds before topping out at over 370 km/h (230 mph).
Another key element of the 2015 GTA Spano is its reported use of graphene through its construction. The material is 200 times stronger than steel while remaining incredibly flexible and fire resistant and the new and improved Spano is said to be the first supercar to use the material. Alongside graphene, the car's monocoque is made from a combination of carbon fibre and titanium. At the time of writing, no weight details about the 2015 GTA Spano have been announced.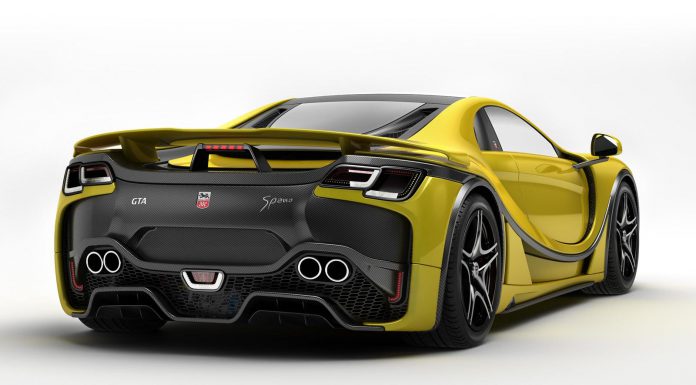 From a visual standpoint, the new GTA Spano is easily distinguishable from the outgoing model. The front for example has been entirely redesigned with gaping wide air intakes, LED daytime running lights and redesigned headlights. Additionally, a new hood has been installed featuring prominent air extractors.
Elsewhere on a design front, the 2015 GTA Spano features a set of simple five spoke wheels and generally speaking, maintains the same overall shape as the outgoing car. The visual modifications are completed at the rear with a redesigned wing, new taillights, new bumper and diffuser as well as different quad exhaust pipes.

For all the latest from the Geneva Motor Show 2015, take a look at our dedicated news feed or follow us on Facebook, Twitter, Instagram or Google+.