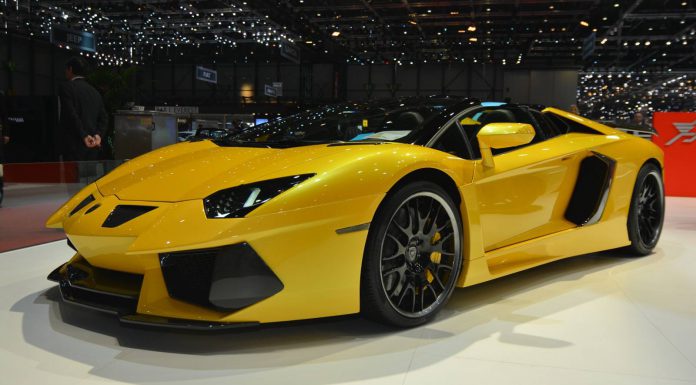 Hamann have applied their Lamborghini Aventador Limited bodykit to the Roadster for the Geneva Motor Show 2015. The Hamann Limited Lamborghini Aventador Roadster comes in an attractive shade of yellow with carbon fibre and black painted accents. We took a closer look!
Hamann's Limited kit for the Lamborghini Aventador can be fitted to most Aventador models. It features a new front bumper with two cut-out ram air vents, a four-piece rear spoiler, a new set of side skirts, a rear bumper with a diffuser, an air scoop, air inlets and an engine cover.
All parts are painted black on this particular car but can also be painted to specific requests, either to match the bodywork or to contrast. They are also available in clear coating to expose the carbon fibre construction. This particular car also features a new stainless steel muffler and a set of tailpipes.

The wheels are unique Hamann units. We believe that are named Hamann "Professional". Hamann will also be able to rework the interior to a customer's specifications. They are able to reupholster the interior with leather, alcantara or with carbon fibre accents.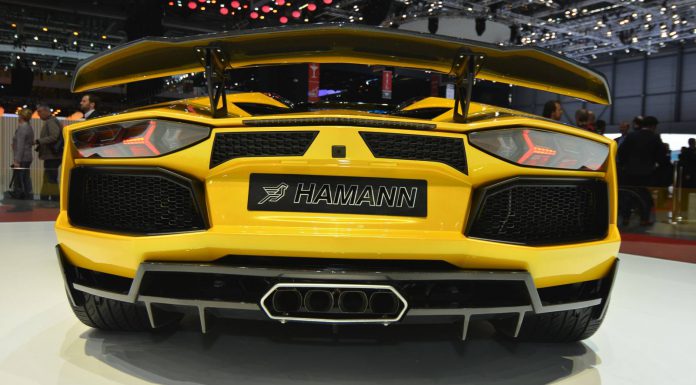 Enjoy the galleries and make sure you check out all the latest from the Geneva Motor Show 2015 via our dedicated news feed or follow us on Facebook, Twitter, Instagram or Google+.