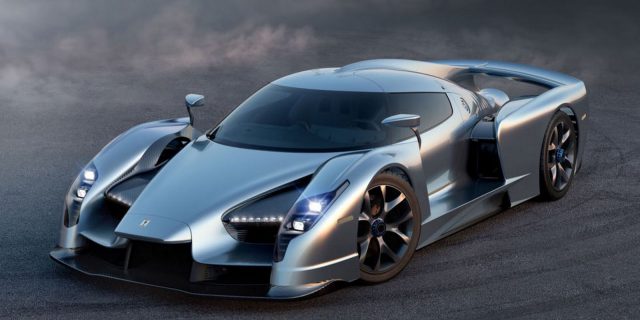 The first pictures and details of the Scuderia Cameron Glickenhaus SCG003 have just been uncovered before its official unveiling at the Geneva Motor Show 2015. As predicted, the SCG003 is available in both road-going and track-only variations. The road going model is dubbed the SCG003S (Stradale) and the race car has been named the SCG003C (Competizione).
Final technical specifications are yet to be revealed but we know that the SCG003C will make use of a Honda-sourced 3.5-litre twin-turbocharged V6 engine. That engine has been extensively worked on by Autotecnica Motori and while horsepower or torque outputs aren't known (over 600 hp is reported), it has been mated to a Hewland paddle shift transmission driving the rear wheels. It remains to be seen what engine the road-going SCG003S uses but it is reportedly a different twin-turbocharged V6 unrelated to the race variant.
Either way, we know that the exterior design of both variations comes courtesy of Granstudio in Turin with the team led by Lowie Vermeersch and Goran Popovic. Underpinning the Scuderia Cameron Glickenhaus SCG003 is a carbon fibre chassis. Helping to ensure that engine swaps are relatively straightforward, the rear frame of the car holds the suspension pick points.
Visually, we can see that the SCG003S and SCG003C share many design traits yet are still easy to distinguish from each other. The road-car for example features a characteristic supercar design with a low cockpit, large rear wing and a combination of flowing and sharp lines. The front fascia is clearly motorsport inspired with a prominent nose stretching out past the splitter. Another eye-catching design element is the wing mirrors mounted on the front wheel arches.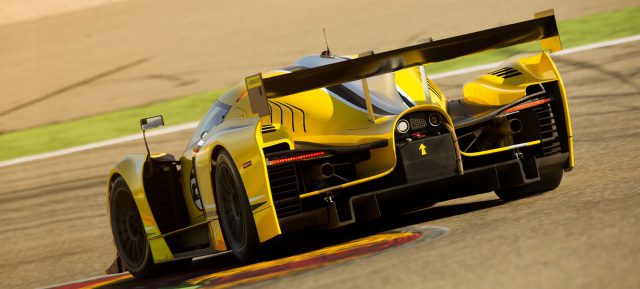 Arguably the most unique design feature of the SCG003S is the roof and decklid design. The car doesn't feature any sort of rear window and instead features a prominent shark fin stretching from the roof and connecting to the rear wing. The rear end is then characterised by twin exhaust pipes, slim LED taillights and a prominent diffuser.
By comparison, the SCG003C looks more like a traditional prototype racer. The front-end is more subdued than the road car with more simple headlights and an all-told less busy design. In fact, the front of the SCG003C bares little similarities to the front of the Stradale. The rear on the other hand, is clearly related to the Stradale but it incorporates a different goose-neck rear wing design, slimmer LED taillights and a tweaked exhaust system.
Elsewhere, we know that the SCG003 makes use of pushrod suspension at all four corners as well as electronics sourced from Bosch Motorsport.
Be sure to check back to GTspirit for more details about the Scuderia Cameron Glickenhaus soon!