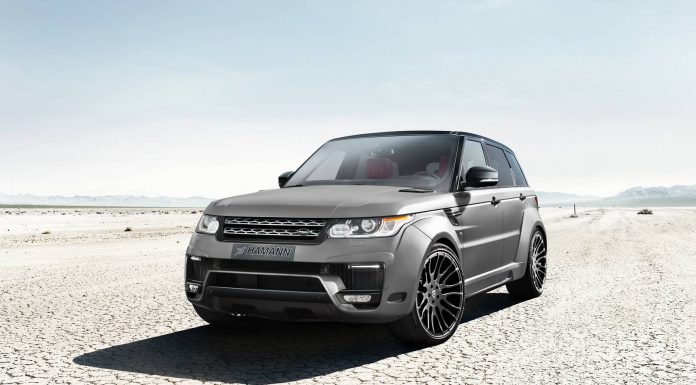 Hamann have announced that their Geneva Motor Show 2015 display will consist of five cars. The German tuning company will display their cars in Hall 4 at Stand 4233.
The display all include a wide-body BMW X6 based upon the new facelift model. Hamann will also present another limited edition version of the Lamborghini Aventador Roadster. A Porsche Macan wide body is also promised together with a BMW M4 and a Range Rover Sport.
The wide body BMW X6 gets white paintwork. The previous Hamann X6 was a sales success and the new version is expected to be too. The lowered centre of gravity and wide stance together with the 23-inch alloy wheels give the X6 a particularly aggressive look.
The Hamann Limited Lamborghini Aventador Roadster gets a ten percent power hike compared to the standard model. At 760 hp, it is a powerful beast. The bright yellow paintwork also adds to the car's eye-catching design. More on that as we get to Geneva though!
The Hamann Porsche Macan is a relatively tame series of Hamann improvements. The basis of the Macan kit is the Macan S Diesel, which will feature a special Hamann sports muffler, supposedly to create a better sound together with a set of 21 inch Hamann wheels.
The BMW M4 gets power increases up to 517 PS as well as a traditional Hamann body kit which comprises of a new bonnet, front splitter, side skirts and a rear wing. The Geneva show car will feature and unusual wheel and an an extravagant art wrap.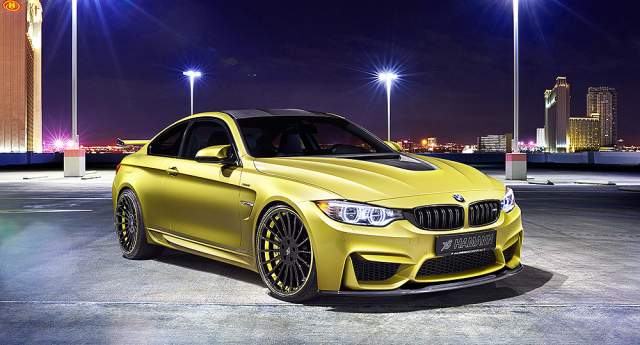 Finally, the Range Rover Sport is something we saw at last year's show. For 2015, we have a "Stealth Grey" example to to report on. It gets side skirts, a new front facia, a new rear facia and a set of quad exhaust pipes. It is less aggressive than last year's car but looks incredible!
We will be on hand to bring you all the latest from the Geneva Motor Show 2015 show floor. Stay tuned for that and for other Geneva news!