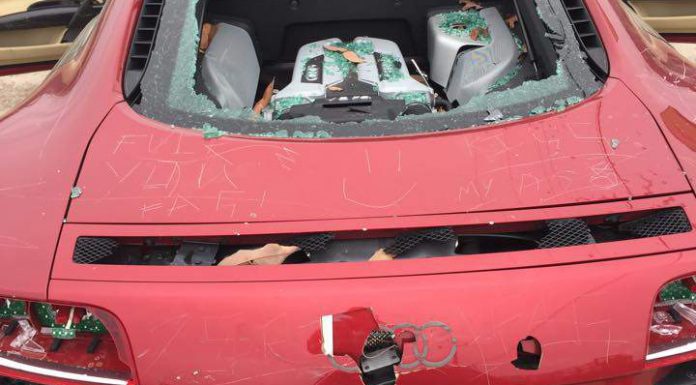 Photos have emerged on social media channels which appear to show an Audi R8 which has been well and truly destroyed. We are told that the damage wasn't caused by a freak storm or a brutal car crash. Instead, this Audi R8 fell foul of an angry wife who caught her husband cheating on her with another woman.
The red Audi R8 V8 seems to have been given a thorough beating by the angry spouse. Every body panel looks to have had some form of insult scribed into it, panels have been cut open, lights and glass smashed… and thats just the exterior!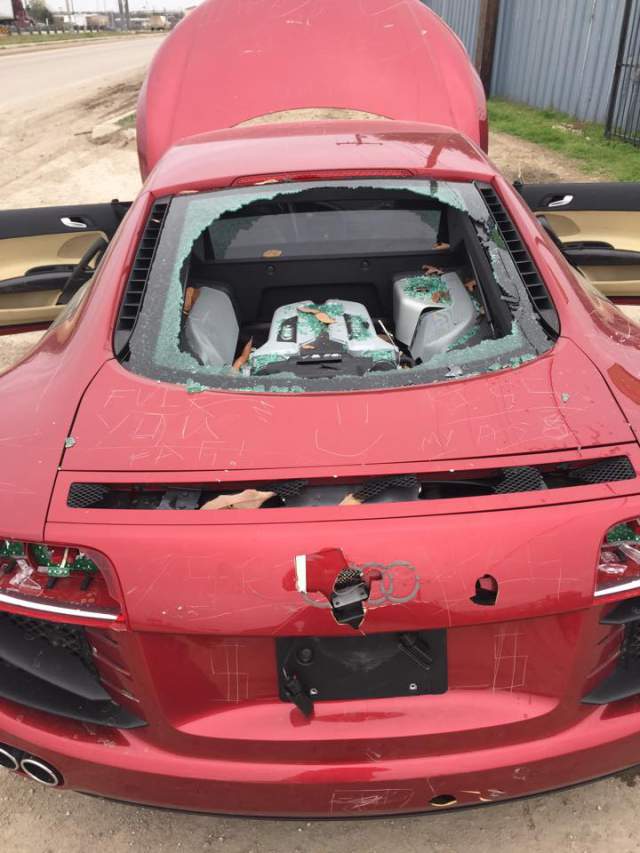 Inside, the wife has really gone to town. The leather seats have been slashed, valuable infotainment systems have been stolen and the dials have been completely removed. Electrical wires are hanging from the roof and the car looks an utter mess.
It seems that the damage would probably make this particular Audi R8 a write-off. The pictures reveal leaves and other debris inside the R8 which suggests it has probably stood open for a while since the attack. We're not sure where the photos were taken or where it all happened.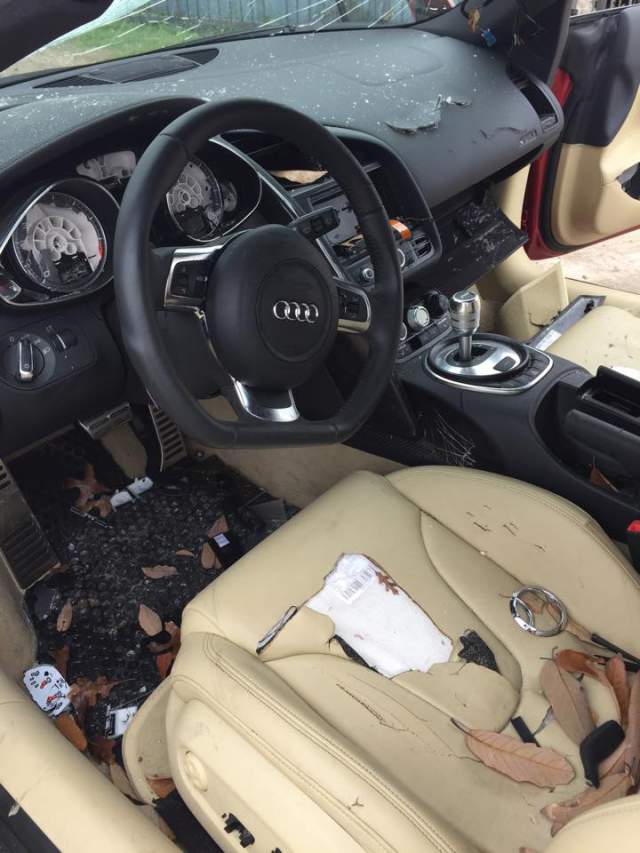 The photos emerged shortly after spyshots of the 2016 Audi R8 emerged. We suspect that the husband will soon be calling his dealership to order the replacement model. That is of course if the impending divorce doesn't bankrupt him!