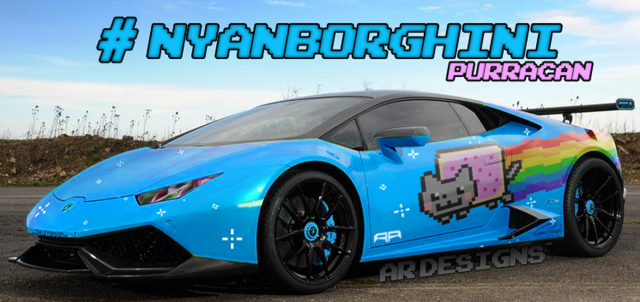 Last year, Canadian DJ and car enthusiast Deadmau5 was sent a cease and desist letter about his unique Purrari Ferrari 458 Italia wearing a Nyan Cat inspired wrap. Well alongside the announcement he will soon take delivery of a McLaren P1, Deadmau5 has also confirmed that in May, he will get a brand new Lamborghini Huracan and immediately set about creating the Nyanborghini Purracan!
The DJ posted a rendering of how his Huracan could look when fitted with the Nyan Cat theme alongside blue brake calipers, an aftermarket front splitter, blue centre caps, aftermarket gloss black wheels as well as a towering rear wing.
When Deadmau5 initially receive the cease and desist letter for the Purrari it was because of the custom badges and floor mats.