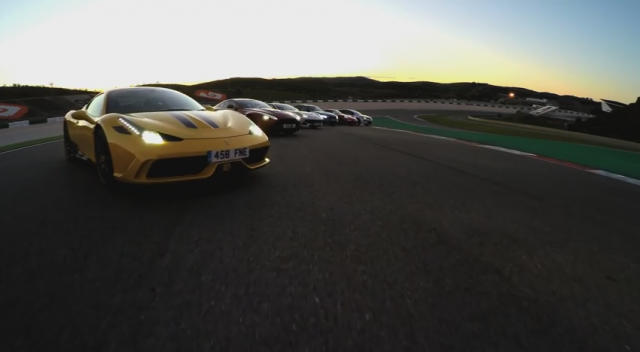 The internet's favorite car commentator, Chris Harris, has released a new video of him hooning his favorite cars of 2014!
The video, which lasts an incredible 42 minutes, includes all of Chris' favorite cars from the past year. The line-up includes a Porsche 918 Spyder, Porsche GT3, BMW M3, Ferrari F12, Ferrari 458 Speciale, Renault Trophy R and an Aston Martin V12 Vantage S.
[youtube]https://www.youtube.com/watch?v=vm4ajQxImhE[/youtube]
Contrary to what many other magazines and blogs do, Harris does not choose a car of the year in his video (you can see our car of the year coverage here). Instead, he devotes the entire video to simply hooning about in his 7 favorite supercars of the year. The video was filmed in Portugal with the help of Pirelli, who supplied what can only be described as a "substantial amount of tires."
As a way to kick off 2015, we can't think of a better way.
Grab yourself a drink, sit back and relax with 42 minutes of powersliding action with some of the world's coolest cars!