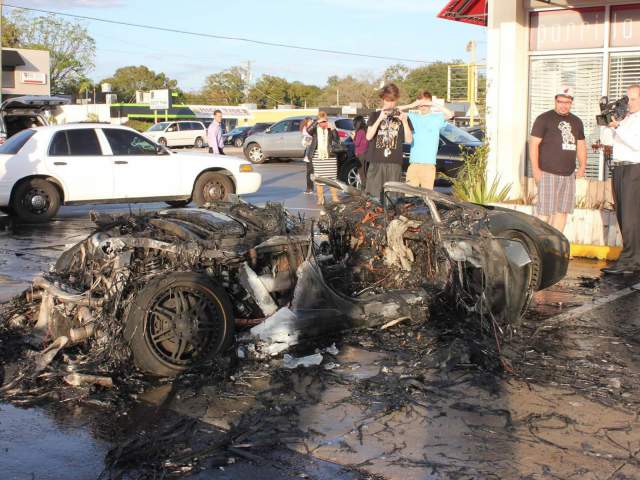 A Lamborghini Gallardo has been completely destroyed by fire in Florida yesterday. Prior to the fire, the Italian supercar was being test driven by an interested 32-year-old buyer. During the drive however, the driver noticed flames pouring out of the tail of the Gallardo. He immediately pulled over and called 911.
By the time fire crews arrived, almost the entire car was ablaze and when the fire was controlled and eventually doused, the car was nothing but a melted mess of its former self. Thankfully, neither the driver nor any of the occupants at the nearby restaurant were injured from the fire.
Italian supercars have a history of spontaneous combustion. The most famous of which was a Lamborghini Aventador which caught firs on a test drive and spurred a series of hilarious meme's. You can take a look at that particular incident in our earlier article!
[Via Bay News 9]