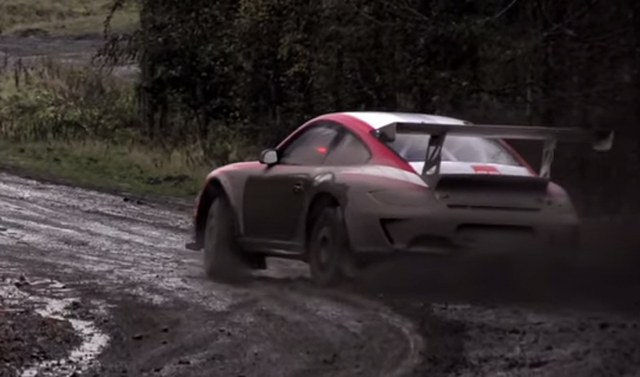 Any fans of Chris Harris will know that he has a love affair with the Porsche 911 and has driven and owned some of the finest 911s ever produced. Recently Mr. Harris had the opportunity to drive a Porsche 911 GT Cup Car extensively modified for rally purposes.
[youtube]https://www.youtube.com/watch?v=V7afNZsAvqI[/youtube]
The car was original purchased as a dedicated 997 RS 4.0 Cup car by Porsche dealership Richard Tuthill and then turned into a rally monster as part of the Group RGT rally class introduced by the FIA back in 2011. As you'd imagine, the resulting off-roader is an absolute beast!