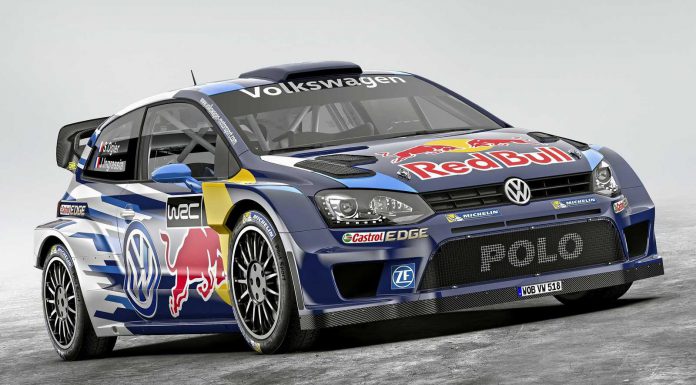 Just before the 2015 World Rally Championship kicks off, the covers have been lifted off the latest Volkswagen Polo R WRC racer. The new Polo R WRC will aim to continue the success of hot hatch in WRC having taken last year's drivers and constructor's championships.
For starters, the 2015 Volkswagen Polo R WRC has been adorned with a Red Bull Racing livery as well as numerous updates from the refreshed road-going Polo. Consequently, Volkswagen has installed a new set of headlights and a tweaked rear wing.
One of the biggest mechanical upgrades for the 2015 Polo R WRC is a hydraulically active transmission which uses paddle shifters mounted to the steering wheel.
Discussing the new car, board member for technical development at Volkswagen, Henz-Jakon Neusser said, "Not only does it look even more dynamic and sporty than it did before, but our engineers have also been working meticulously on technical innovations under the bonnet and improved many detailed aspects of the package that has been so successful for the past two years."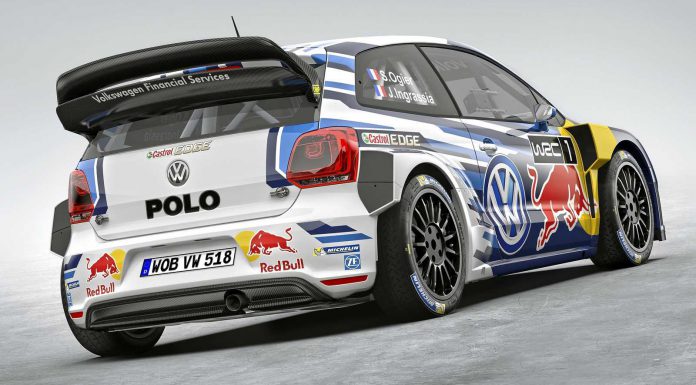 According to driver Sebastien Ogier, "I am very optimistic that the new car will get off to just a good a start as its predecessor. We have done a lot of testing and put a lot of effort into developing the new shift paddle, which represents real progress. The Polo R WRC is even better than it was before."