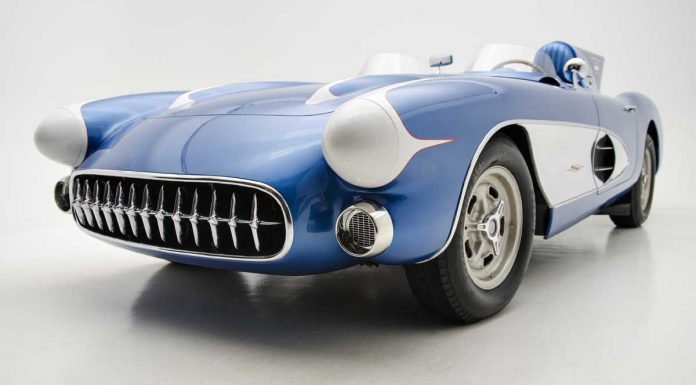 An exceptionally rare 1956 Chevrolet Corvette SR-2 is currently up for sale for a cool $6.885 million and will be displayed at Scottsdale Sport & Classic Autocars from January 12 to 14.
Just three examples of the Chevrolet Corvette SR-2 were ever produced and this particular one is the very first which was created. The SR in the model's name stands for Sebring Racer or Special Racer and it was designed with the aim of taking the fight to established marques like Ferrari and Porsche at the famous 24 Hours of Le Mans.
This 1956 Chevrolet Corvette SR-2 actually started out life as a 'regular' Corvette. However, it quickly headed to the GM Styling Studio in Michigan where it underwent a plethora of aerodynamic and visual modifications. Some of the key components added were new brakes and suspension, small windscreens for both the passenger and driver as well as modified lights.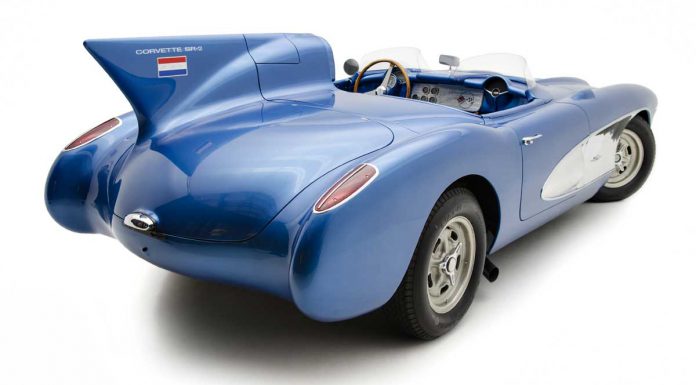 It took around six weeks for the car to come to life and between June 23 and 24, the Corvette SR-2 entered the June Sprints at Road America in Wisconsin. The car then underwent a selection of transformations including the fitment of a larger, 331 cubic inch engine and a four-speed transmission. Additionally, 300 pounds were stripped from the racer.
[Via DuPont Registry]