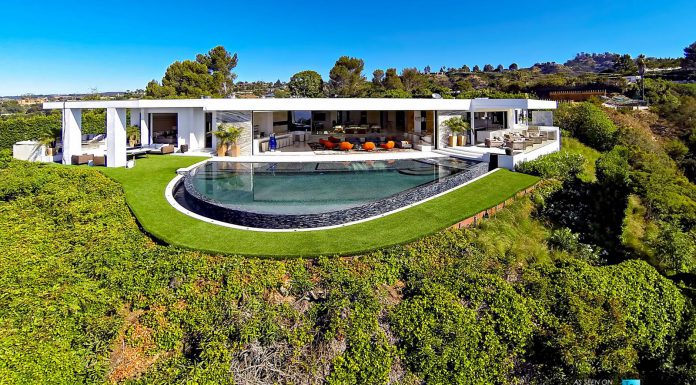 In recent months, an $85 million mansion created in Beverly Hills has sent heads spinning with its ultra-exclusive design and prime location in the hills of LA. Now it has emerged that the creator of popular video game Minecraft, Markus Persson, has outbid the likes of Beyonce and Jay-Z to buy the property for $70 million.
The purchase was made through the John Aaroe Group which in a press release, revealed that the deal also included numerous cases of expensive Dom Perignon champagne.
The release said, "Persson's purchase included everything in the house from luxury furnishings to exotic electronics such as the automated 54–foot curved glass door in the living room that opens onto an infinity pool with iPad-controlled fountains and spectacular views. Cases of Dom Perignon were part of the deal."
Construction of the property only concluded this year and all up, it measures 23,500 square feet. The team behind it claims that it is the most exciting home built in California with the property combining glamour and bold architecture in one sensational package.
The land measures 0.96 acres and the house itself has eight bedrooms and no less than 15 bathrooms! It was built by Roman James Design Build and is nestled up in the hills near Hollywood overlooking the city of Los Angeles.
One of the most notable elements of the house is the expansive garage which includes hydraulic lifts as well as rotating displays.