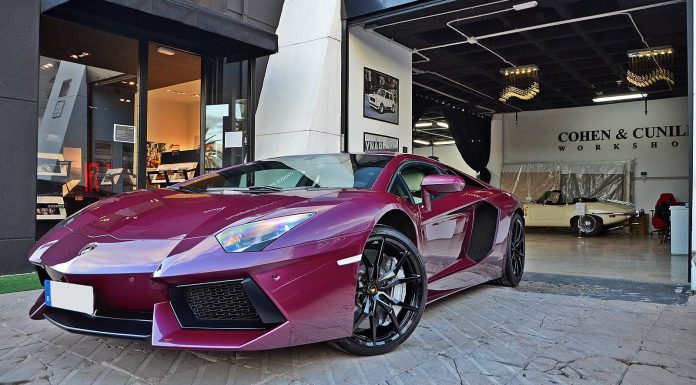 The Lamborghini Aventador. Quite possibility the quintessential Italian supercar which turns heads almost unlike any other car on the planet and when finished like this example, even more jaws slam into the floor!
This special Lamborghini Aventador is finished in Viola Ophelia and was recently detailed in Spain by Top Car Detail.
As a reminder, the Lamborghini Aventador features a potent 6.5-litre V12 delivering a total of 690 hp and resulting in a 0-100 km/h sprint time of just 2.5 seconds as well as 350 km/h top speed!
[youtube]http://www.youtube.com/watch?v=XHbLx-c-OAY [/youtube]