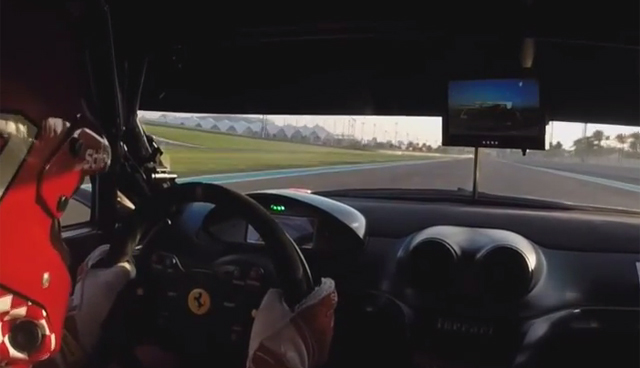 Unless you've been living under a rock for the past few days, you'll now that at the Ferrari Finals event at the Yas Marina Circuit in Abu Dhabi, Ferrari's Corse Clienti programme hit the famous Formula One circuit in the 599XX and FXX. Additionally, the wraps were taken off the LaFerrari FXX K at the event which is quite comfortably the most powerful car offered as part of the XX Programme.
[youtube]https://www.youtube.com/watch?v=E2tgMaSe2Nw[/youtube]
The following video provides an incredible view of what it is like to drive the number 24 Ferrari 599XX Evolution at the event with the V12 powered screamer rocketing around the track at truly ferocious speeds!