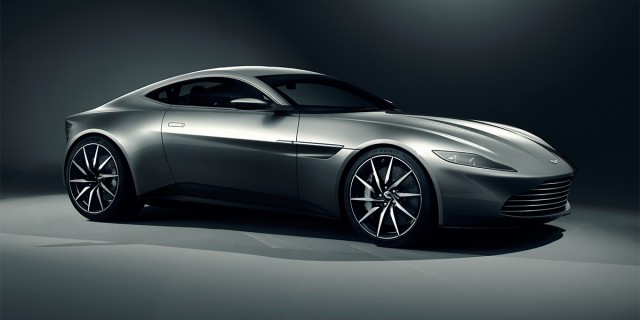 Further details about the recently revealed Aston Martin DB10 have emerged. As we have already found out, the car was specifically created for the upcoming James Bond film Spectre. What we didn't know was that the design is based around the current Aston Martin V8 Vantage.
The Aston Martin DB10 therefore features the same VH platform used across the Aston Martin range instead of the new architecture being created for the next-generation range of British sports cars.
Elsewhere, the Aston Martin DB10 features a V8 engine but it is not the brand-new Aston-Martin specific AMG V8 powerplant we are expecting to see in future models. Instead the DB10 uses an identical 4.7-litre V8 to the current V8 Vantage. While the DB10 doesn't preview future technologies set to underpin future Aston Martins, the firm did announce that it previews a brand new styling direction and will consequently influence upcoming models.
A mere 10 examples of the Aston Martin DB10 will be created and all of them are to be used for the production of the 24th James Bond film. As a result, they won't be offered for sale but the company's chief executive Andy Palmer still defines the DB10 as the most exclusive DB ever created.
All 10 units of the Aston Martin DB10 will be hand built at Aston Martin's Gaydon headquarters.
[Via Automotive News]