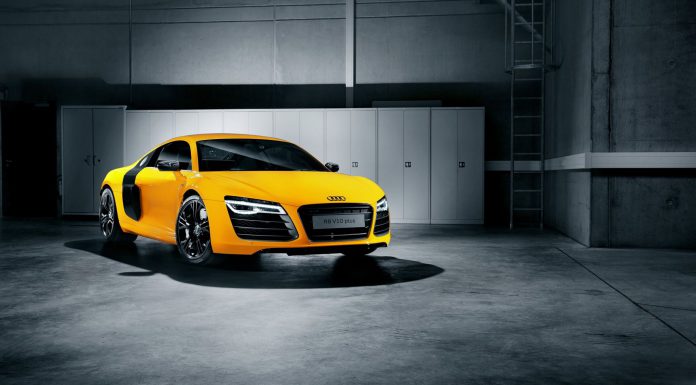 Next year, the second-generation Audi R8 will be revealed. Set to adopt an extensive list of aerodynamic, visual and performance modifications, the new R8 will also employ a selection of features from the Lamborghini Huracan revealed last year.
While it has been a solid eight years since the Audi R8 originally debuted, the German mid-engined supercar manages to still look fresh to this day and the following example is one of the nicest we've come across in recent times.
It is finished in a shade dubbed Vegas Yellow which isn't just exceptionally rare for the R8 but also very rarely seen on other Audi models. Additionally, a number of carbon fibre parts from Audi Exclusive have been installed with some of the most notable features being the sideblades, front splitter and door scuff plates.