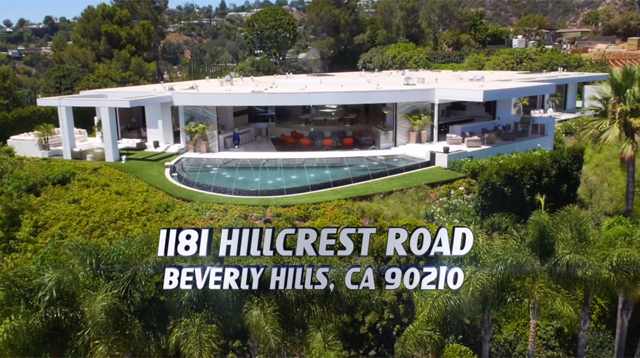 Back in September, we brought you images and news about an $85 million home in Beverly Hills hitting the market. Featuring stunning views over Los Angeles and complete with some of the most exclusive fixtures and fittings, it really is a sensational property. Now to enjoy it even further we have the following video showing the property in all of its beauty and the expansive rooms located within.
Construction of the property only concluded this year and all up, it measures 23,500 square feet. The team behind it claims that it is the most exciting home built in California with the property combining glamour and bold architecture in one sensational package.
The land measures 0.96 acres and the house itself has eight bedrooms and no less than 15 bathrooms! It was built by Roman James Design Build and is nestled up in the hills of Hollywood overlooking the city of Los Angeles.
The front fascia of the house combines massive windows as well as white render and wood panelling. The interior is thoroughly modern but with retro-inspired design elements and an array of natural light which just adds to the space. As you would imagine, a massive infinity pool is also featured.