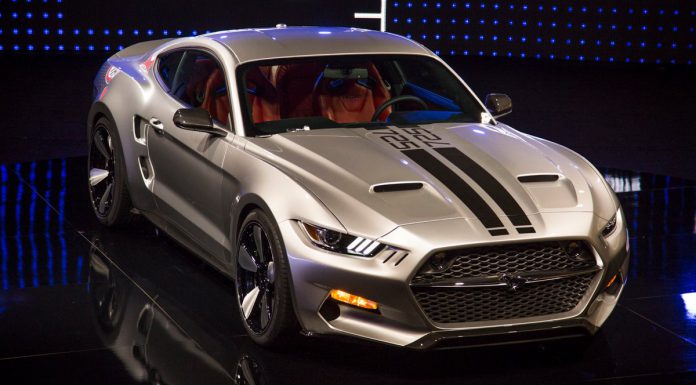 After being teased, the 2015 Galpin Fisker Rocket has been officially revealed at the Los Angeles Auto Show 2014. As the name suggests, the car is a collaboration between Galpin Auto Sports and Henrik Fisker and is based around the 2015 Ford Mustang.
Unsurprisingly, the design of the car was headed by Henrik Fisker himself and the Rocket makes use of a bespoke carbon fibre bodykit. At the front, the grille has been completely remodelled by Fisker with an interesting hexagonal shape. Additionally, a new hood has been fitted with prominent air intakes. Meanwhile, the front bumper is completely new with it incorporating angular intakes.
Other styling changes differentiating the 2015 Galpin Fisker Rocket from the run-of-the-mill 2015 Mustang are extended rear wheel arches, a prominent bootlid lip spoiler, new rear bumper and a more aggressive diffuser.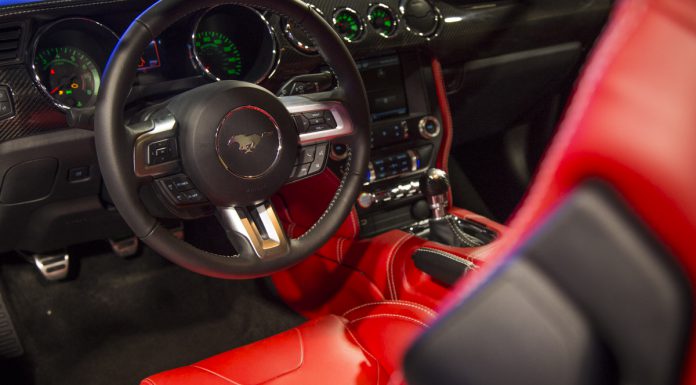 Galpin Auto Sports and Henrik Fisker didn't just focus on the styling however as they also went about improving the performance of the car. To do this, the car's 5.0-litre V8 has been presumably supercharged with it now pumping out 725 hp. Elsewhere, the Galpin Fisker Rocket features large Brembo brakes and adjustable suspension.
Production of the car is set to commence next month before deliveries begin in the new year.