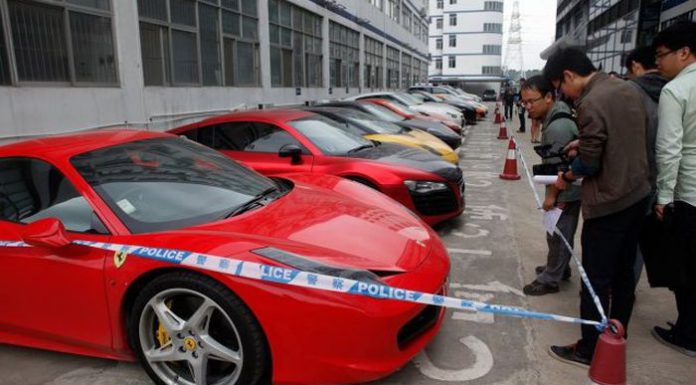 Police in Hong Kong have seized twelve sports cars and supercars after members of the group were caught at speeds in excess of 250 km/h on public roads.
Understandably, the local police are investigating the drivers and will charge them with dangerous driving. The drivers of the supercar fleet are all local Hong Kong residents and aged from 38 to 62.
As for the cars temporarily seized, they include a Ferrari 458 Italia, Ferrari 360 Modena, Audi R8, three McLaren 12Cs, a Gallardo, three Nissan GT-Rs and a black Ferrari F430 Spider.
Members of the supercar group have reportedly been on the radar of local authorities for quite some time and the group is known as one of the most notorious local street racing group.