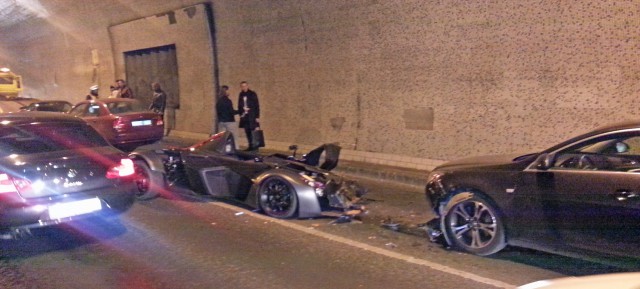 Prolific Gumballer, supercar collector and Ferrari Corsa driver Josh Cartu is known for owning some truly sensational cars. About a month ago, he took delivery of a custom BAC Mono but that car was recently crashed in a Budapest tunnel.
While it remains unclear if Cartu was behind the wheel of the time, it is reasonable to assume that he was considering it's a single seater. As for the damage caused, this grey and red BAC Mono has been wrecked at the front end with much of the lightweight carbon fibre body trashed.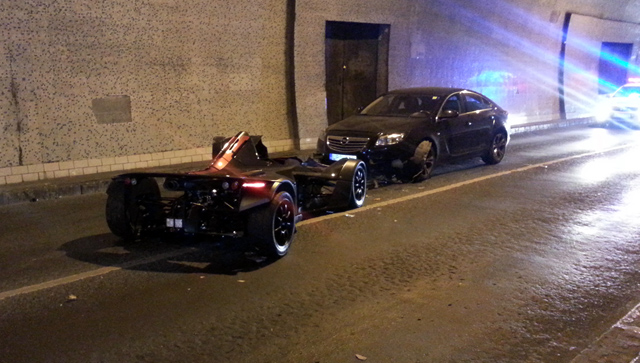 It remains unclear how the crash occurred but based on these pictures, it looks like the BAC Mono hit a black sedan head-on after crossing over into the wrong lane of the narrow tunnel.
As a reminder, the BAC Mono is powered by a 2.3-liter four-cylinder engine courtesy of Cosworth. It delivers a potent 285 hp and is mated to a Formula 3000 six-speed sequential transmission created by Hewland. When combined with the light overall weight of the Mono, it can sprint to 100 km/h in just 2.8 seconds and a top speed of 274 km/h.
Update: Josh Cartu posted this to his Facebook page: "I'm fine, so is everyone else. Did my best to avoid the motorcycle that veered into my lane but tunnel was too narrow"
[Via Jalopnik]