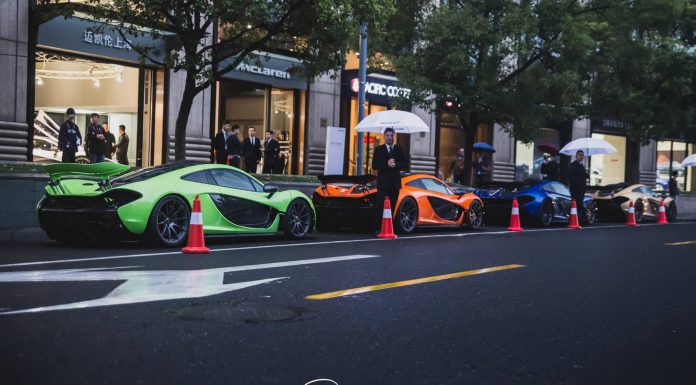 Not too long ago, the first images of a unique McLaren P1 finished in Mantis Green emerged from its home in China. Now that same P1 has been spotted out on the street alongside three other McLaren P1s while outside a McLaren dealership in China!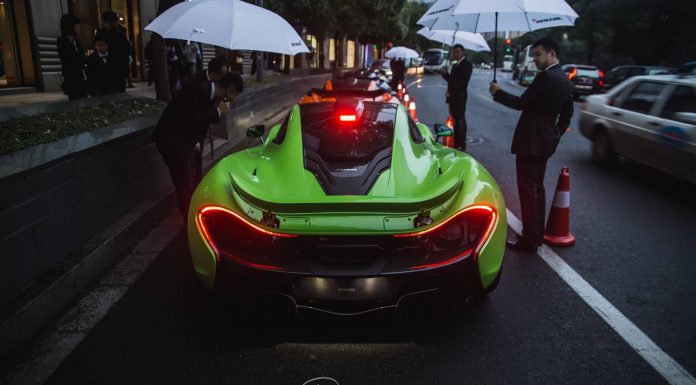 Beyond the Mantis Green P1, the other three are also particularly unique. One is finished in a light shade of gold which we haven't seen before, another in a bold blue and the final example looks to be finished in Taracco Orange, a coloured introduced with the McLaren 650S!
As a reminder, the McLaren P1 will travel from zero to 100 km/h in less than 3 seconds, zero to 200 km/h in under 7 seconds, and zero to 300 km/h in no more than 17 seconds. This is thanks, in part to the Instant Power Assist System (IPAS) which is essentially KERS, for road cars. Putting the 300 km/h statistic into perspective, this is 11 seconds faster than the legendary McLaren F1 road car. Top speed is electronically limited to 350 km/h.
[Via Primage]