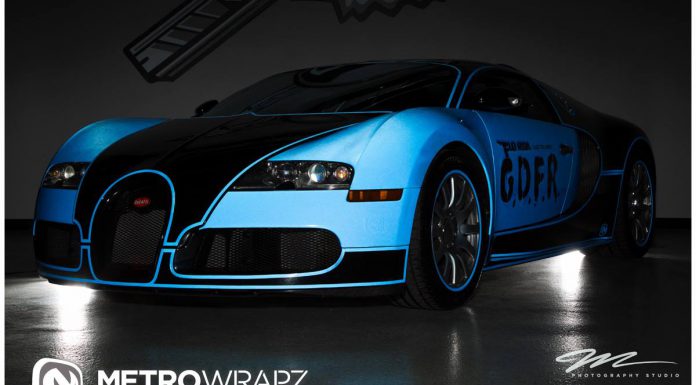 Just a few days after Flo Rida's 'Tron' theme wrapped Bugatti Veyron was snapped out in public, a full photoshoot of the car has appeared online with it showing the unique wrap in crystal clear detail.
The wrap was completed by the crew at MetroWrapz and was done to promote Flo Rida's latest singer, G.D.F.R. The car features a selection of bright blue panels and accents which really shine in artificial light. Helping to tone down the almost glow-in-the-dark effect of the blue is a gloss black bonnet, roof, rear decklid and rear fascia.
Completing the look is reflective blue pinstriping around the rims of the massive Bugatti Veyron wheels!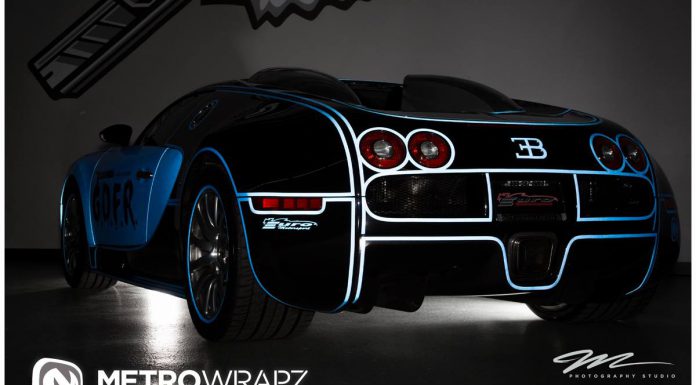 How do you think Flo Rida's 'Tron' Bugatti Veyron compares to the original, purple and orange 'Tron' Lamborghini Aventador from London last year?