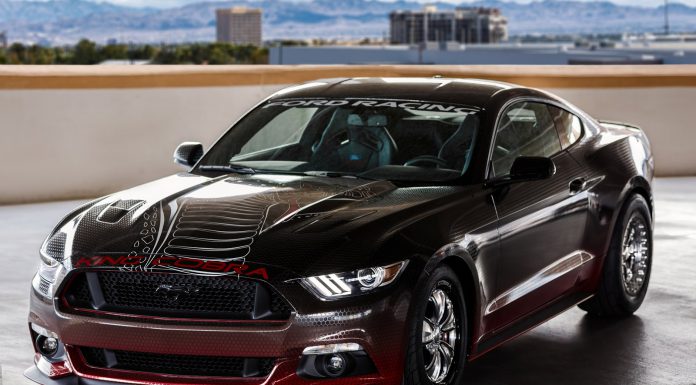 Ford has just taken the wraps off its latest King Cobra package for the 2015 Mustang and while it is still a concept at this stage, it will inevitably reach the market in the near future as a complete package. Before that happens however, all of its components can be ordered straight through Ford Racing and they don't only add mechanical upgrades but also visual and aerodynamic modifications.
The three packages making up the 2015 Ford Mustang are the Drag Pack, Handling Pack and Super Pack. The first Drag Pack sees the installation of heavy-duty half shafts, high-performance bushings and a rear sub-frame upgrade. As for the Handling Pack offered by Ford Racing for the 2015 Mustang, it drops the ride height of the car by approximately one inch thanks to the installation of front and rear lowering springs.
Finally there is the Super Pack for the new Mustang. Its name is appropriate considering it sees a 2.3-litre Twin Votices Series supercharger fitted. This blower has also been developed by Ford Racing as well as Roush. All told, it boosts power from the Mustang GT's 5.0-litre V8 engine to over 600 hp. As a result, Ford recently recorded a 10.97 second quarter mile in the Mustang King Cobra.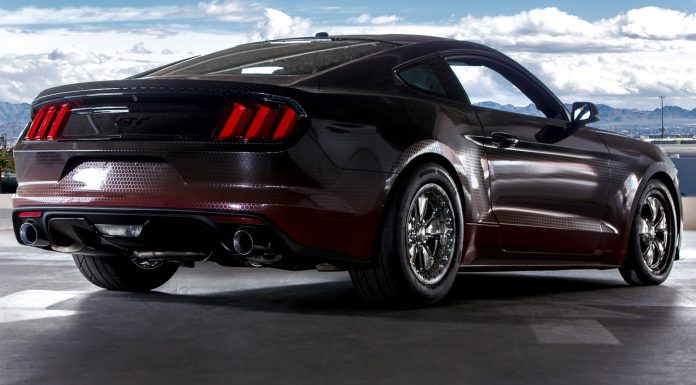 Discussing the car, Ford Racing director Jamie Allison said, "We wanted Mustang enthusiasts to be able to open up the Ford Racing parts catalog and get one of everything and see what they could get. We think the King Cobra package is it. But none of this great work would be possible if Team Mustang had not built the best production Mustang yet."